With the rise of big data, there is a real demand for specialized knowledge in data science. The ability to gather, analyze, interpret, and visualize data is valuable in any field.
Online Data Science Undergraduate Certificate
This program is 100% online and designed to give you fundamental data analytics skills and increase your value as a part of any team.
The certificate prepares you for the future of work, with essential analytical and technical knowledge and the skills to solve real-world data science problems in almost any business setting.
Designed for individuals from all academic backgrounds, this program requires no prior experience. Students can take this in line with their existing degree program or as a non-degree seeking certificate.
You will complete a total of five courses that cover:
Computational and statistical foundations of data science
Assumptions and limitations of different data analytics techniques
Applying data science methodologies and tools to data-driven problems across disciplines
Extracting knowledge from big data to address real-world challenges
Retrieving, manipulating, analyzing, and visualizing data utilizing Python, R, and other data science tools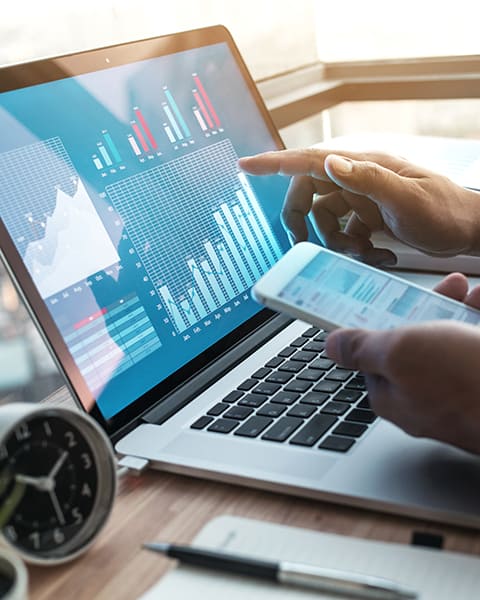 Careers to Pursue with a Certificate in Data Science
Because there is a growing need for data-science capable professionals, this program prepares individuals for careers in data science-related fields. Job titles can include:
Data Analyst
Business Intelligence
Developer
After you complete this course, you'll be prepared to apply data science in diverse disciplines such as:
Business
Engineering
Education
Defense and Security
Natural Sciences
Humanities
Health Care
Social Sciences
and many others!
Steps to Apply
The certificate is open to all UTSA undergraduate students, including non-degree seeking students, regardless of their college or major. Applicants who are currently enrolled in an undergraduate degree program at UTSA have already met University requirements for admission.
In addition to the stated Steps to Apply, applicants are requested to provide evidence of earning a C- or better College Algebra or higher if this course is not already included in the last 30 undergraduate hours attempted.
If you have not completed College Algebra or higher, contact us to find out about your options.
Frequently Asked Questions
HOW MUCH DOES THE PROGRAM COST?
Tuition for the Online Undergraduate Certificate in Data Science program is $450 per credit hour.
WHAT CAREERS CAN I PURSUE WITH AN UNDERGRADUATE CERTIFICATE IN DATA SCIENCE?
There is an industry need for data science-capable professionals, with job titles including data analyst, business intelligence, and developer. Upon completion, you will be prepared to apply data science in real-world domains including defense and security, natural sciences, the social sciences, engineering, business, education, the humanities, health care, and a variety of other fields.
HOW LONG WILL IT TAKE TO COMPLETE THE CERTIFICATE?
To complete the Online Undergraduate Certificate in Data Science, students will take five courses (15 credit hours).
Connect
Follow us on our @UTSAonline channels