This flexible multidisciplinary program allows you to pursue a well-rounded degree customized to your diverse interests and talents while making the most of the college credits you've already earned.
Online Bachelor of Arts Degree in Multidisciplinary Studies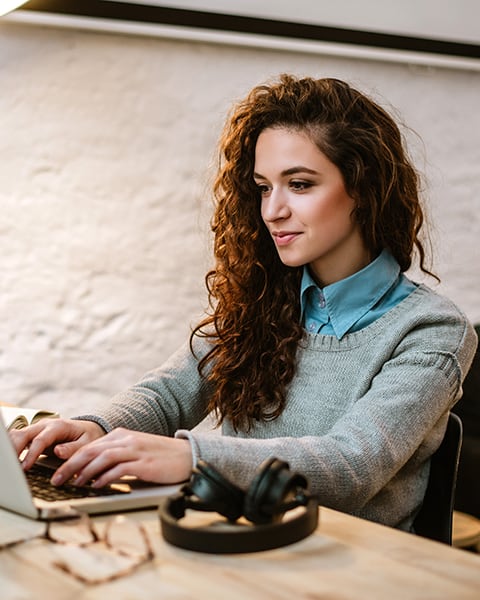 Unparalleled Degree Flexibility
Our flexible Multidisciplinary Studies bachelor's degree at UTSA allows you to maximize your education by exploring and combining multiple fields of interest to craft your own program. We understand your need to balance school with your professional, personal and life responsibilities. Our student success team will help you integrate your long-term goals with our coursework that is completed online.
The Multidisciplinary Studies degree offers unparalleled flexibility by allowing you to develop a degree plan tailored specifically to your academic and career goals. Plus, our online degree is made to fit your busy lifestyle so you can make getting a degree work with your schedule.
This program is designed to encourage creativity, innovation, and critical thinking by offering the opportunity to capitalize on diverse interests and talents. Multidisciplinary Studies offers students a new level of educational opportunity—a chance to combine interests and pull value from multiple focus areas. Your individualized degree plan incorporates your professional and personal goals with important academic freedoms.
Prepare for a Wide Range of Careers
Through the Multidisciplinary Studies program, you'll take courses from three different disciplinary areas that you will later demonstrate mastery over by completing a final project that addresses a question or problem relating to those focus areas. This online undergraduate degree can prepare you for a wide range of careers related to the areas of study that you engage in.
Careers
The Multidisciplinary Studies program is designed to encourage creativity, innovation, and critical thinking while also preparing you with marketable skill-sets. With a Multidisciplinary Studies Bachelor's degree, you have a wide range of career options available to you, depending on your interests and the path you choose.
Our curriculum is designed to help you thrive in careers like:
Education
Government
Management
Human Resources
Law Enforcement
Nonprofit management
Additionally with a Multidisciplinary Studies online degree, you can move up in an existing career by being better prepared for management and leadership roles. Strive to be promoted from an entry-level role with the new skills and experience acquired with UTSA Online.
Many graduates of Multidisciplinary Studies change industries with the diverse education acquired through this degree program. This curriculum provides students with skills that transfer into a wide range of careers.
Graduate school also becomes an option after receiving your bachelor's in multidisciplinary studies.
Your Multidisciplinary Studies degree plan will include:
Foundational courses that will teach you helpful skills for any industry
A senior seminar course that allows you to demonstrate the mastery of your subjects
Three focus areas of your choosing:

Focus Area 1: 15 credit hours
Focus Area 2: 12 credit hours
Focus Area 3: 12 credit hours

Elective credits to allow you to further tailor your degree to your interests

Electives: 27 credit hours
Connect
Follow us on our @UTSAonline channels