In today's competitive professional world, gaining a competitive edge is crucial. When that edge also comes with personal growth and a new set of skills, it's hard to turn down that opportunity. In addition to your degree or current professional experience, a Data Science certificate from UTSA Online can provide you with valuable skills and the opportunity to succeed in a range of career fields.
Data science is expected to grow 36% by 2031. This field can be applied across disciplines and industries, and there is no better time than now to pursue a certificate in data science, even if you have no experience yet. A certificate can benefit you, even if you have a degree and/or are already working. 
What Is a Data Science Certificate?
Data science is the process of studying data to develop valuable business insights. It's an expansive and ever-growing field, and a certificate in data science will help you cultivate the soft and tangible skills you need to succeed within it.
As more and more businesses embrace data collection and analysis, the value of data science skills is higher than ever, even if you already have a degree in another field. The value will only increase as technology becomes more and more prevalent in society, so now is the perfect time to expand your skill set by learning about the field of data science. A Data Science certificate will provide you with valuable expertise and will allow you to demonstrate that knowledge for future opportunities.
What Coursework Is Needed?
When pursuing a Data Science certificate, you have options. UTSA Online offers a graduate certificate in Data Science. An undergraduate certificate can be paired with your bachelor's degree from UTSA Online, and the graduate certificate can be completed as a stand-alone program for students who already have a bachelor's degree.
The undergraduate Data Science certificate will build and enhance your skills in the field. Through learning from our expert faculty, you'll position yourself as a qualified candidate for numerous roles. The courses you'll take can complement your field of study and help you get ahead as you build your Bold Future.
To find out if the undergraduate Data Science certificate is a good match with your current degree program, speak with your academic advisor. 
Multidisciplinary Studies students who select Data Science as one of their three focus areas will automatically be eligible to earn the certificate.
If you decide to pursue an undergraduate degree in Multidisciplinary Studies with a focus area in Data Science from UTSA Online, you'll automatically earn the undergraduate certificate by taking the following courses:
Introduction to Data Science

Programming for Data Science

Data Organizations and Visualization

Data Mining and Machine Learning

Applied Statistics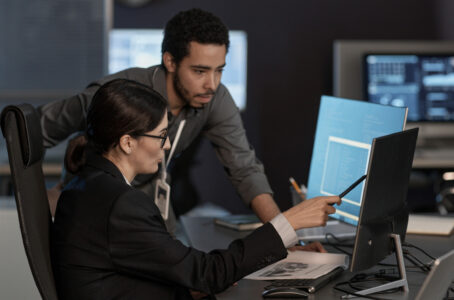 The graduate certificate requires all the same coursework above except for one class. Instead of Applied Statistics, students will pursue: Statistical Methods in Research and in Practice
These options can help you make the most out of your career path by providing a valuable supplement to a bachelor's or master's degree.
The professors for UTSA's 100% online courses are the same professors with PhDs teaching on-campus students. You'll receive the same rigorous, quality instruction as UTSA students on campus, so you can trust that every minute of your online program will be just as valuable as in-person instruction. You don't need any prior experience in Data Science either. Our professors will provide all the guidance you need.
Learn About Our Data Science Program
What Skills Do You Learn?
A Data Science certificate teaches you a wide range of skills to supplement your current career. Businesses and organizations across career fields now rely on collecting and analyzing data to inform their decision-making, so those skills will be incredibly valuable to current and/or future employers.
Industries like retail, agriculture, healthcare, e-commerce, and more use data regularly. So wherever you end up on your career path, the skills you learn in data science can carry over in more ways than you might expect.
Through the UTSA Online Data Science certificate, you'll develop the following tangible skills:
Data collection

Data visualization

Data mining

Data analysis

Database management

Statistical analysis

Probability  

Machine learning algorithms

Programming
The UTSA Online certificate also helps you develop essential soft skills, like communication, analytical skills, problem-solving skills, math, logic, and more. 
One of the biggest reasons to learn data science is the ability to gain supplemental skills and set yourself up for success in other career paths. The skills you learn when earning a certificate will carry over into a wide array of fields, helping you boost your current experience and gain a competitive advantage over other candidates. 
The Benefits of Data Science Certificates for Your Current Degree
Today, data science is used across so many industries that these skills will benefit a wide range of professionals. No matter what your current degree or job title is, a data science certificate can be highly valuable for building on your current skill set. Whether you want to supplement your degree or add a credential to your resume, a Data Science certificate is well worth it. 
At UTSA Online, we provide both flexibility and high-quality instruction, allowing you to realize the benefits of data science courses and gain an extra professional edge.
Enhance Your Degree
One of the benefits of data science courses is the ability to enhance the skills you bring to the table and open up new doors. Even if you don't plan on pursuing a Data Science degree, a certificate can help set you apart and make you a strong fit for a wider range of roles in your current field. Earning a certificate will allow you to bring a unique combination of skills to your field and expand your options when you graduate, regardless of your degree. 
The skills you learn in data science can be applied across a wide range of fields. Some of the degree fields that frequently use data and can leverage the skills learned in data science include:
Math

Statistics

Cyber Security

Finance

Marketing

Engineering

Computer Science
Of course, this is just a small sample size of the fields that can benefit from data science skills. Some of the largest employers in data science, according to the Bureau of Labor Statistics, were computer systems design services, company management, insurance carriers, scientific and technical consulting services, and scientific research services.
Pursuing a Data Science certificate from UTSA Online also means you can enroll without interfering with your current schedule. Our courses are asynchronous. This means you can complete your courses whenever works best for you. Work around your busy schedule to build off your education and set yourself apart from others in your field.
Further Your Career
Working professionals already in the job market can also realize the benefits of earning a certificate—you don't even need to pursue a full-time degree. With the number of businesses and industries embracing the value of data, a Data Science certificate can be an admirable addition to your resume no matter your current job title, providing you with more opportunities for professional and financial growth.
Some of the industries that use data science regularly include: 
Retail 

Healthcare

Agriculture

E-Commerce

Construction

Manufacturing

Logistics

Financial services
These industries are just a few of the many where data science skills are helpful. With proven knowledge in data science, you'll carry a coveted skill that only makes you more marketable to potential employers. 
Altogether, a Data Science certificate can:
Provide valuable skills that are increasingly needed in many fields

Open doors to more job opportunities in your industry

Demonstrate your experience to potential employers

Set you apart from other candidates in your career field

Increase your chances of earning more
When you pursue your certificate from UTSA Online, you can enjoy a wealth of additional benefits too, as our programs are highly conducive to working professionals. We know you have a lot on your plate, so we simplify the process of continuing education. UTSA Online offers flexibility to build on your current skills while offering a flat-rate tuition with no extra fees.
It's never the wrong time to learn new skills. Today, as many as 37% of college students are 25 or older, and 40% of college students work full-time. At UTSA Online, we develop our programs with this in mind. Whatever your educational goals, our programs will give you the tools you need to succeed, even when you have a busy schedule.
Take Advantage of a Data Science Certificate from UTSA Online
A Data Science certificate can provide you with a brand-new skill set and open new doors for your current degree or career. When you pursue a certificate through UTSA Online, you can take courses that both fit your schedule and reward you with a quality education. You don't need any prior experience in data science either—our programs will set you up for success from the start.
Are You Interested in UTSA Online's Data Science Program?
For more information about our graduate certificate in Data Science:
Contact the UTSA Online Graduate Enrollment team at 210-458-4400 or onlinegrad@utsa.edu. 
Request More Information About UTSA Online's Data Science Program