Guidance and Support
Online Academic Advisors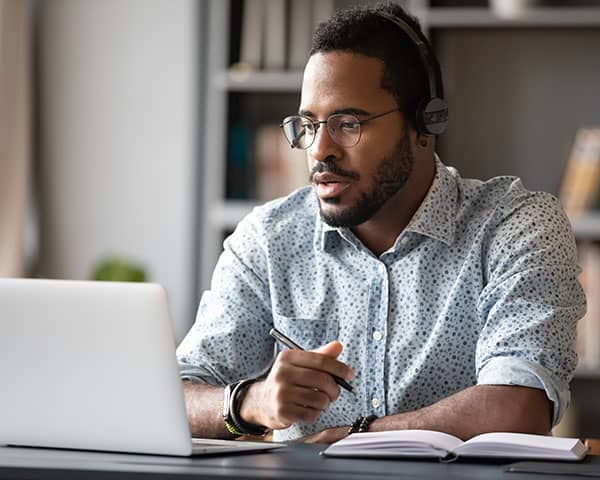 Your advisors are your cheerleaders and coaches during your academic journey. They will review your degree plan with you and help you select the right courses that keep you on track for graduation.
---
Steven Rosbottom
Academic Advisor
Online Programs, UTSA
Deborah Benavides
Academic Advisor
Online Programs, UTSA
Debra Leal
Academic Advisor
Online Programs, UTSA
---
Additional Guidance and Support
Your new student orientation will help acclimate you to the online learning environment at UTSA, provide you an overview of the services you'll receive from your academic advisors, and inform you about important things to know about your major. All new students must complete this orientation prior to registering for classes.
At the end of the orientation, you'll be given the ability to make an appointment with your academic advisor.
After you've been admitted to UTSA, you can sign up for Orientation through your ASAP account by clicking on the "Future Roadrunner" tab.
The UTSA Career Center offers online students access to multiple services, such as:
Reviewing your resumes and cover letters
Helping you practice your interview skills during mock interview sessions
Providing you with tools and resources to search for internships or jobs
Facilitating virtual career expo events.
Students can take advantage of online tutoring services in multiple subjects, including:
UTSA's library offers a wealth of online resources, including access to digital textbooks, academic journals, and more. Librarians are also available via chat to help you find the perfect resources or point you in the right direction.