UTSA Online high-quality education combined with convenient and flexible formats will help shape the future of your organization.
Our corporate partnerships deliver customized online education for your employees or organization. Our bachelor's, master's, and certificate programs are made to fit the busy lifestyle of working professionals and provide them with the skills and knowledge needed to advance in their field.
We work closely with our Corporate Partners to tailor our agreements to their needs and include a variety of benefits such as tuition discounts, employer-paid tuition (for Guild members), access to world-renown faculty, specialized degree programs, and the flexibility of earning a degree while continuing to work.
Guild Members
If you are already a registered student and have eligible Guild Benefits, visit our payment options page for more information about how to use your benefits and submit your Sponsorship letter to UTSA.
Interested in Partnering?
We work closely with our partners to tailor our programs to the needs of working professionals.
Get in Touch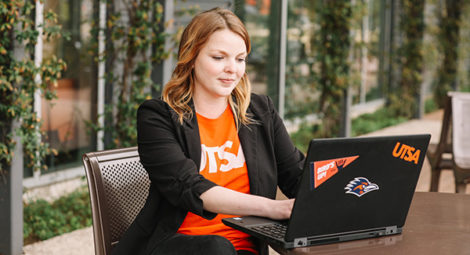 Connect
Follow us on our @UTSAonline channels