Online Medical Device Commercialization Graduate Certificate
The graduate certificate in Medical Device Commercialization is 100% online and designed to train graduate students to understand the complexities in translating biomedical technologies from the bench-top to the market.
Students who complete the Medical Device Commercialization graduate certificate will gain skills and knowledge in leadership, commercialization, applied problem-solving and entrepreneurship, and will gain an understanding of processes used in the medical device industry. This program will enhance student training, knowledge, and skills that specifically emphasize independent critical thinking, management of biomedical innovations, regulatory affairs, protection of intellectual property, and decision-making.
To complete the online graduate certificate program, you'll take at least 4 courses (12 credit hours):
BME 6123 – Medical Device Design
BME 6403 – Biomedical Terminologies
BME 6483 – Advance Manufacture of Medical Devices
BME 6133 – Biomedical Project II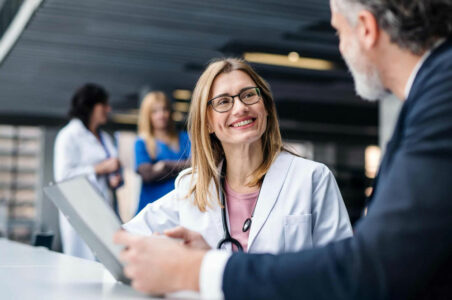 Careers in Medical Device Commercialization
A certificate in Medical Device Commercialization will allow you to start or advance in your career in the medical device industry jobs such as:
Medical Device Commercialization Certificate Courses
It typically takes approximately six months to a year to complete the Online Graduate Certificate in Medical Device Commercialization courses.
Medical Device Commercialization Prerequisites
In addition to meeting university certificate program requirements, applicants should also have a bachelor's in engineering, science or business.
To maintain enrollment in the certificate program, students should maintain a 3.0 GPA throughout tenure in the program.
Note: Applicants who are currently enrolled in a graduate degree program at UTSA should submit the UTSA Graduate Certificate Form to add a certificate to their current program. Complete and submit the linked form with approved signatures to Teja.Guda@utsa.edu.