What Can I Expect from an Online Graduate Facility Management Degree Program?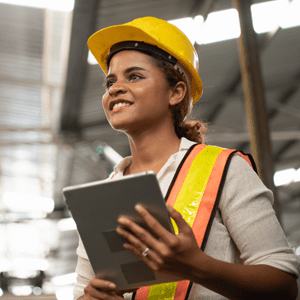 Let's start with the basics. What is Facility Management? Facility management is a $1 trillion global industry with 25 million practicing facility management professionals worldwide. The International Facility Management Association (IFMA) defines Facility Management as "a profession that encompasses multiple disciplines to ensure functionality, comfort, safety, and efficiency of the built environment by integrating people, place, process, and technology." IFMA also highlights that there is a global need for professionally trained facility managers. For that reason, if you are interested in a career in Facility Management but don't want your classes to conflict with your busy schedule, an online program may be the right choice for you.
UTSA Online offers the same degree, same faculty, and the same rigor that all UTSA students receive when taking on-campus classes. However, taking 100% online classes will give you the flexibility you need in order to maintain your personal, professional, and academic life balance. If being able to complete your classes at your own pace doesn't sound convincing enough, just keep reading. There are more benefits to earning an online degree coming up.
Why Should I Consider A Graduate Facility Management Degree Online?
Besides the fact that UTSA Online's M.S. in Facility Management offers courses taught by world-renowned faculty, who are subject matter experts in the classes they teach, many other benefits come from enrolling in 100% online classes. There are lots of benefits to earning your degree online and these are just a few reasons why:
Flexibility. Regardless of how busy your day looks, you don't need to put your education on hold. Online classes can be taken anywhere.
Lower Cost. At UTSA Online, tuition rates are lower than in-person. Graduate tuition is $550 per credit hour. No additional fees, no out-of-state tuition. In addition, IFMA and APPA members qualify for a 10% tuition discount. Furthermore, most of the Facility Management books required are available digitally through the UTSA Library to help keep costs as reasonable as possible.
More Free Time. Being in charge of your own schedule gives you the freedom to complete your courses and assignments at your convenience, allowing you to have enough time left to relax and decompress after a busy day.
Independence. Online classes give you the autonomy to direct your own learning. There's no worrying about fitting into a specific class time or being restricted by a professor's office hours.
Career Advancement. Earning your degree online offers you the opportunity to expand your professional horizons without jeopardizing any other aspect of your life.
Improving Time Management. Many online students find that working independently to complete their assignments and stay up to date on deadlines improves their time management abilities.
What Coursework Can I Expect?
UTSA Online's Master of Science in Facility Management will equip you with the knowledge, skills, and practical experience to become a fully qualified facility management professional and grow your career in this dynamic and fast-growing field. The courses you would need to complete to earn the 100% online degree are:
Facilities Management Professional Trends (3 credit hours)
Operations and Maintenance: Management of Built Assets (3 credit hours)
Project Management: Planning and Execution of Projects (3 credit hours)
Finance and Business: Financial Aspects of Facilities Management (3 credit hours)
Leadership and Strategy: Facilities Management, Leadership, and Excellence (3 credit hours)
Energy, Utilities, and Environmental Stewardship: Energy Management and Sustainable Facilities (3 credit hours)
Human Factors and Resources in Facilities Management (3 credit hours)
Quality, Productivity, and Technology in Facility Management (3 credit hours)
Environmental Health, Safety, Risk Management, and Business Continuity in Facilities Management (3 credit hours)
Graduate Capstone Project – Solving Problems in Facilities Management (3 credit hours)
By completing this degree, you will gain skills and knowledge in management, operations, and leadership. Besides those skills, you will also be able to earn a graduate facility management certificate and can pursue the APPA Certified Educational Facilities Professional (CEFP) and IFMA's Sustainability Facility Professional (FSP) credentials. Our students receive an exclusive discount on both credentials. UTSA Online's graduate facility management students also qualify for a discounted price on the IFMA Certified Facility Manager (CFM) Exam Prep course and the CFM practice exam.
Facility Management Graduate Certificate
In addition to the M.S. in Facility Management, UTSA Online also offers a Facility Management Graduate Certificate, which is designed to prepare you to support and advance the facilities management profession. To complete this certificate, you will be required to take 5 courses which include:
Facilities Management Professional Trends (3 credit hours)
Operations and Maintenance of Built Assets (3 credit hours)
Project Management, Planning, and Execution (3 credit hours)
Business and Financial Aspects of Facilities Management (3 credit hours)
Facilities Management Leadership and Strategy (3 credit hours)
This program is considered "stackable", which means all credit hours earned from it can transfer into the M.S. in Facility Management program if you decide to pursue it in the future.
Take the Next Step
Do you still have some questions before applying for any of our Facility Management Programs? Dave Riker, UTSA's Facility Management Program Coordinator, is available to connect with you so you can figure out together if any of the Facility Management online programs are the right fit for you. You can email Dave or give him a call at 210-458-3220 and leave a message. Dave will get back to you within 1 working day.