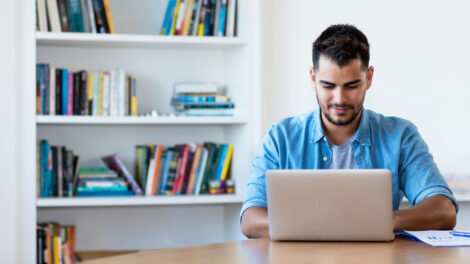 Are you interested in going back to school to earn your degree, but you aren't sure what to choose as your major? You've come to the right place! In this post, we'll explore how to pick your major. You'll need to consider different factors like career goals, passions, strengths, and interests.
Choosing the right major influences not only what you study in college, but also your long-term professional prospects and personal fulfilment. It's important to pick something that you like, because you'll be more likely to excel academically and stay motivated to finish if you enjoy what you are learning.
By selecting the right major, you'll be able to build a strong foundation of knowledge and skills relevant to the field you'd like to work in. This expertise will be invaluable, and you'll feel better equipped to address real-world challenges and adapt as the industry evolves.
Keeping all of that in mind, let's jump into how to pick your major.
Understanding the Importance of Choosing the Right Major
Choosing the right major is an important decision that can impact a student's academic journey and future career. As mentioned previously, selecting a major will help determine what career or field you work in after graduation. UTSA Online has a variety of majors that can fit your career goals.
Explore UTSA Online's Programs
Do you want to develop and sharpen your communication skills to work in public relations? Consider a degree in Communication>. Or maybe you see how online attackers have threatened the safety of businesses and you want to work in cyber security. Our Cyber Security program may be a great fit. But you may also have previously earned transferable college credits, or you are interested in several different topics. If that's the case, our Multidisciplinary Studies degree may be perfect for you.
Selecting a major goes beyond merely picking a subject to study, though; it's about aligning personal interests, skills, and long-term goals with the chosen major. By making an informed decision, you can set yourself up for success and fulfillment in your chosen field.
Self-Exploration and Assessment
The journey of picking a major starts with self-reflection. Examining your passions, strengths, and interests is a great place to start. Reflect on what drives you, and that can help guide the selection process.
This post by Coursera on How to Choose a Career: 7 Ways to Narrow Your Options has numerous in-depth questions to help with this process. Here, you'll answer questions like "what do I enjoy learning about?" and "what does success mean to me?"
Using tools like personality tests and skill assessments can provide valuable insights into potential career paths that align with your strengths and interests. Coursera isn't the only place to find these types of resources. Here's another post about 5 Ways to Find Career Ideas.
Self-reflection is a great starting point, but make sure you don't stop there when asking how to pick your major.
Aligning your Major with Career Goals
Although finding your passions and interests is important, it's also vital to keep in mind what you'd like to do as a career when researching potential majors. Your major will give you a solid foundation of knowledge and skills that will be utilized in your career, which enhances both your marketability and your employability.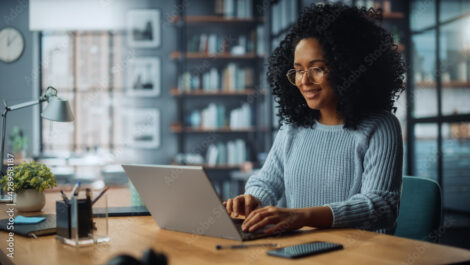 Find the intersection of your passion/interests and what you want to do for a career. That sweet spot will help foster passion and enthusiasm. This will not only make learning more enjoyable, but it will help motivate you during the times when your academic journey seems challenging.
First, consider if you have experience or skills in a field that you'd like to continue/advance in, or if you're trying to find a job that requires a new skill set.
Next, look at job descriptions for your desired field online on a website like indeed.com. You can search by job title, keywords, or company. Looking at these job descriptions closely will provide you with a better understanding of what types of skills are needed for different jobs.
Once you've figured out the different educational pathways to help you achieve your goal, you can explore which majors will provide you with the necessary skills you're trying to attain.
For example, if you're interested in a career as a marketing manager, you will need skills in areas like marketing, leadership, management, and more. The UTSA Online Communications degree may be a perfect fit for helping you enter or advance in this field.
By carefully considering your career goals, you can select a major that aligns with your aspirations and maximizes your chances of success.
Researching Different Majors
To make an informed decision, you should also thoroughly research the majors you're interested in. This involves exploring the curriculum, delving into course descriptions, and looking at the potential career opportunities that each major offers.
UTSA's 100% online programs provide a variety of majors to choose from while catering to the unique needs of online learners. Remember, UTSA Online's programs give you a wide range of career options, depending on what you hope to do for your career. From a Communication degree to a Multidisciplinary Studies program that includes nine different focus areas, you're sure to find something that appeals to you and your career goals.
Different majors can lead to various career paths and increased earning potential. For example, a major in Cyber Security can open doors to lucrative positions in information technology or cyber security firms.
Tips to Help Choose a Major
Here are a few tips that can help students in the process of picking a major:
Take an introductory course
At UTSA Online, you'll pay one flat tuition rate, based on your program. There are no hidden fees, so enrolling in an introductory class would provide you with valuable exposure and insight into whether it truly aligns with your interests.
Connect with alumni in your intended career field
As a UTSA student, you'll have access to the Roadrunner Network, a powerful online and in-person network of diverse mentors. Here, you can connect with alumni (local and global) as well as UTSA faculty and staff. Speaking with successful alumni in your field of choice can offer invaluable guidance and inspiration.
Talk with current students in your potential major
Engaging in conversations with current students who are already pursuing the major you are considering can provide you with a comprehensive understanding of what to expect in that specific field.
Connect with industry experts
Do you like your current organization but you're interested in advancing or moving departments within the company? Or maybe you have your eyes set on a new company. Consider talking to your current supervisor or a co-worker/manager in the area or company you hope to transition to so you can gain a better understanding of what would be needed in the new role.
Making an Informed Decision: Deciding on a Major
Choosing a major should be a thoughtful decision, not a rushed one. We know it's a big step, so we encourage you to:
Take your time
Consider your interests and goals
Weigh the pros and cons of each major
Make a decision that feels right for you
If you have program-specific UTSA Online questions, our Enrollment Counselors are ready and excited to talk to you so you can make an informed decision.
Remember, this is an individualized journey. It's important that you prioritize your own happiness and career goals when making this decision.
Can you Change your Major?
It's common for students to change their majors, sometimes multiple times. Don't be discouraged if this ends up happening to you. Life is a journey, and as we grow older and get to know ourselves better, we learn more about what we want.
Make sure to keep in mind, though, that changing your major may potentially change your graduation date. When changing majors, check with your academic advisor to ensure your earned credits align and don't hinder your progress towards graduation. Seeking guidance can help you navigate this process smoothly while balancing personal happiness and career goals.
How UTSA's Online Programs Can Get You Started
Choosing a major, even when you know all the steps to take, can still seem daunting. At UTSA Online, we want to make that significant
decision easier. Our 100% online programs offer the flexibility and resources needed to help you make an informed decision that aligns with your goals.
Our goal is to help you be as successful as possible in your academic journey and beyond. By applying to one of UTSA's 100% online programs, you can take the next step towards building your Bold Future.
But the support you'll receive at UTSA Online doesn't stop at selecting a major. We have many resources available for our online students. Whether it's academic advising or technical assistance, we're here to provide you with the guidance you need for a comprehensive learning experience.
Picking a major is a personal journey that requires self-reflection, research, and careful consideration. By exploring your passions, conducting thorough research, and aligning major choices with career goals, you can set yourself up for a successful college experience and a fulfilling career.
Are you interested in learning more about UTSA Online's Programs?
UTSA Online offers several 100% online programs, including bachelor's, master's, and post-graduate certificate programs. Explore all of our programs to find which one is right for you. If you are ready to start your career path,contact UTSA Online's Undergraduate Enrollment Team at 210-458-4000 or onlineenrollment@utsa.edu, or the UTSA Online Graduate Enrollment Team at 210-458-4400 or onlinegrad@utsa.edu.
Explore UTSA Online's Programs