What's Next After You Receive Your Online Degree
Are you close to graduation and wondering "what's next?" Whether you're nearly finished with your degree or still have some time left, it's never too early to start evaluating (or re-evaluating!) what you are looking for in your ideal career. 
An online degree is just as powerful as an in-person degree, so you can approach the professional world with confidence and the readiness to succeed in your dream career path as you achieve your Bold Future. While you start, or continue, building your life as a professional, you can create a strong foundation by taking a few key steps before and after you graduate from your online program.
At UTSA Online, we are all about setting our students up for success—this starts with providing you with a quality education and continues into supporting you with the resources you need. So whether you are looking for your first job after graduation, want to brush up on the job search process, or build upon an existing career, this guide will give you insight into how you can cultivate a fulfilling professional role.
Build A Professional Mindset
One of the most important transitions after receiving your degree is recognizing that you are no longer a student and are now a budding professional ready to start an exciting career. The first key to success is developing your mindset as an authority in your field.
Use the confidence of completing your degree program to see yourself as a professional with a world of potential. Some tips to keep in mind for building a professional mindset include:
Embrace the importance of lifelong learning by continuing to teach yourself after you graduate

Find role models in your industry and study some of their accolades

Be open to growth and learn how to celebrate your successes while recognizing areas of improvement
In addition to these strategies, embrace ways to grow in your professional role by pursuing helpful credentials or certificates. Identify what your company values, whether that's knowledge of tools like Microsoft Suite or skills like project management, so that you can continue to develop capabilities that will carry you and your organization forward.
At UTSA Online, we offer multiple certificate programs to build upon your credentials. You'll also have access  to tools like Adobe Creative Cloud and LinkedIn Learning as a built-in part of your curriculum, offering convenient avenues for polishing your skill set. 
Network
Networking is a crucial skill after you receive your degree.  A network of friendly and knowledgeable people in your field is one of the most valuable resources in the professional world. 
Here are some great networking tips:
Be friendly and speak to your colleagues as human beings, not just stepping stones in your career—this will help you build themost successful and lasting relationships.

Prepare your elevator pitch, a brief, usually 30-second, introduction to who you are that gives an overview of your professional accomplishments and goals.

Find events with like-minded people. These events don't necessarily have to be oriented toward finding a job and can be more casual, like mixers and meet and greets.

Start the networking process before you finish your program. Talk to your professors and classmates and discuss your goals.

Ask questions and approach the process ready to learn.

Remember that networking doesn't always have to have the endgame of finding a job. Meeting new people and learning from them is a great way to help you simply learn more about your desired field.

Learn about associations that may include professionals like you across your regional area, state, or even nationally.  Join them so that you can learn from other like-minded professionals in your area!
There are so many benefits to gain from meeting new people and hearing about their experiences. As you look to build your network, remember to be yourself and embrace the process with an open mind, and you will go far.
Start the Job Search
Once you've taken the steps to craft your professional mindset and prepare, you can jump into the job search. Searching for your first job post-graduation can take some perseverance, but with the right preparation, you are sure to find success.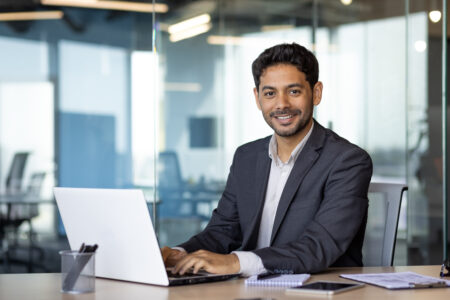 Use Your Resources
Knowing which tools to use in your job search can help set you up for success. Two of the most valuable resources you can use in the job search include:
Indeed

– Indeed is a job site with postings of jobs from a wide variety of industries. The site makes it easy to search for jobs in your preferred field and location, learn all of the details about each posting, and apply to jobs with your uploaded resume.

LinkedIn

– Like Indeed, LinkedIn can help you find personalized job listings. However, LinkedIn is also a great tool to help you with networking and reaching out to people in your field as you look for potential roles.  

ZipRecuiter

– Know your worth. Check this website out to ensure that you know what salary you should expect before going into the interview.
There are plenty of other websites where you can find job listings and job-search tips, so you can find one that works for you. UTSA Online also offers a variety of resources to support students in their professional goals, from academic advising to the UTSA Career Center.
Set Goals
An often overlooked part of the job search is goal setting. Taking the time to set your short- and long-term goals can go a long way toward helping guide your search. Some questions to ask when setting goals include:
What is your preferred salary or compensation range?

What is your ideal job position?

What long-term growth opportunities and skills do you want to gain from a job?

How much time will you spend on the job search?

What strategies will you use to find jobs? 
By setting goals, you can provide yourself direction in your job search and narrow down a plan of action to save you time and find the ideal role for you.
Prove Your Competence
Although your online degree will provide you with a robust skill set and give you various tools to succeed, you will still need to be able to show them off and make yourself marketable to potential employers. Your online degree is just as valuable as an in-person degree, but you can prepare to impress others even further with a few strategies.
Develop Your Resume
Your resume is often the first impression employers receive from you, so it's crucial to develop a strong one. A good resume will cover your education and past professional experience while signaling to employers that you would be a good fit for their role.
When creating your resume, keep some of these tips in mind:
A resume should be easy-to-read and direct, covering only relevant information without including excess details 

Personalize your resume as much as possible—even if you use a template, put your own spin on it

Review your resume for proper spelling, grammar, punctuation, and headings

Employers only look at a resume very briefly, so use actionable keywords and include skills that are relevant to the job you are applying for to catch their eye
After you carefully craft your resume, it's helpful to have another pair of eyes look over it. The UTSA Career Center is here to support you by offering quick feedback on your resume.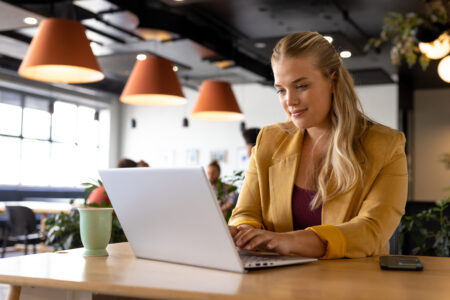 Interview Prep
Interviews are your chance to sell yourself to employers and show off a bit of your personality, so be sure to have your elevator pitch ready. 
Start by researching the company and the interviewers. Understanding the company's purpose and operations will help you articulate why you are a good fit for the role, while learning a little about the interviewers can help you build a personal connection more quickly.
Next, prepare for general questions about you as well as questions specific to your field and the job itself. There are many resources online that can help you get an idea of what interview questions you should expect. The UTSA Career Center also offers mock interviews that can help prepare you for the big day.
You should also prepare to ask follow-up questions to your interviewers. These questions can include things about the company or what they expect from you as an employee. Asking questions shows that you are engaged in the process and have a true interest in the position.
Maintain Professionalism
As you navigate the job search, be sure to maintain a sense of professionalism, from the way you carry yourself to how you interact with potential employers. This professionalism will help you stand out from other candidates. Keep these tips in mind throughout the process:
Keep all of your email and phone communication professional by being respectful and checking for spelling and grammar

Follow up with employers after interviews to thank them and demonstrate your interest in the role

Arrive on time for interviews and respond to emails or phone calls in a timely fashion

Wear professional attire for interviews and meetings
Start Your Career Path at UTSA Online
Completing your online degree is a huge milestone, but the steps you take after will help you solidify your career path and find a job that's the right fit. At UTSA Online, our 100% online college degrees and certificates give you the skills you need to succeed in your preferred field. We also offer an array of resources to support students on their journey into the professional world.
---
Are you interested in learning more about UTSA Online's Programs?
UTSA Online offers several 100% online programs, including bachelor's, master's, and post-graduate certificate programs. Explore all of our programs to find which one is right for you. If you are ready to start your career path, contact UTSA Online's Undergraduate Enrollment Team at 210-458-4000 or onlineenrollment@utsa.edu, or the UTSA Online Graduate Enrollment Team at 210-458-4400 or onlinegrad@utsa.edu.
Explore UTSA Online's Programs