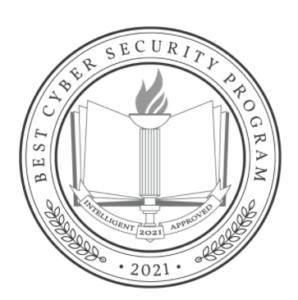 Updated: October 12, 2023
Intelligent.com evaluated UTSA's online Cyber Security degree program, ranking it No. 11 in the nation in its list of the top 36 online Cyber Security degree programs of 2024.
For this ranking, Intelligent.com compared 362 programs based on tuition costs, admission, retention and graduation rates, faculty, reputation, and the student resources provided for online students. The list highlights both bachelor's and master's degree programs that can be fully completed online with some programs offered in an asynchronous format. Some of the bachelor's programs featured on the list are geared toward those who have previously completed college coursework or an associate's degree.
UTSA's unique online Cyber Security program contextualizes the role of cyber security within the greater business landscape. By building a general knowledge of business alongside highly marketable cyber security skills, graduates are better able to protect and defend valuable information, data, and assets. Plus, with a comprehension of the dynamic relationship between cyber security and an organization's greater goals, they are prepared for active involvement in building and sustaining the future.