Cyber security plays an integral role in defending and protecting a business's most valuable assets from digital threats. In this program, you'll learn how to build defensive infrastructure, fight off external dangers, and contribute to long-term business success.
Online Bachelor of Business Administration Degree in Cyber Security
Earn a Best-in-Class Degree from a Nationally Ranked Program
UTSA's unique program contextualizes the role of cyber security within the greater business landscape. By building a general knowledge of business alongside highly marketable cyber security skills, you'll be better able to protect and defend valuable information, data, and assets. Plus, with a comprehension of the dynamic relationship between cyber security and an organization's greater goals, you'll also be prepared for active involvement in building and sustaining the future.
Learn from the Best
You'll learn from our top-tier faculty with academic expertise in digital forensics, secure design, and detection, giving you the industry-aligned skills, you need to advance your career. The quality of our academics was recognized by Intelligent.com, which ranked UTSA #1 for academic support and #15 overall among the top online cyber security degrees in 2020.
100% Online, Designed to fit into your Lifestyle
Because we offer the coursework 100% online, you can personalize your experience to fit your schedule. Also, you may receive credit for your previous college credit, shortening time to completion so you can begin or advance your career in cyber security sooner. The good news is your academic advisor will help you develop your plan through to graduation.
Cyber Security is an exciting, growing field in a state of constant innovation. Our curriculum is designed to get you to the top of your game and make you a sought-after cyber security professional.
Graduates of our program are fully trained for in-demand occupations including:
Cyber Security Analyst
Information Security Analyst
Network Security Analysts
Software Developer, Systems Software
Software Developer, Applications
Vulnerability Assessment Analysts
Largest employers of UTSA graduates include: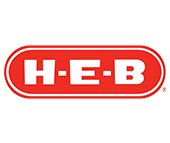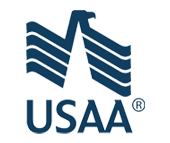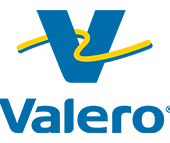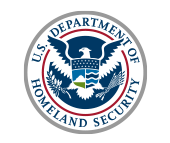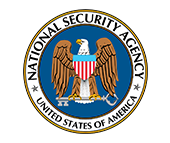 Industries for Cyber Security Graduates
Cyber Security is a widely applicable major as businesses and organizations across several industries require staff and services related to this major. The industries that posted the largest number of Cyber Security-related positions over 2018-19 included:
Telecommunications
Aerospace Manufacturing
Computer Systems Design
Computer and Peripheral Equipment Manufacturing
Management and Technical Consulting
Salaries for Cyber Security Graduates
The salary range for open cyber security-related positions in the US between November 2018 and October 2019 were:
| | |
| --- | --- |
| Lowest 10% | $67,793 |
| Median | $93,681 |
| Top 10% | $120,153 |
Source: Burning Glass
Cyber Security Online Degree
UTSA Core Curriculum

42 Semester Credit Hours

First-Year Experience
AIS 1203-1273 (if required)
Peer Mentorship Program
UPM 1000
Communication 010
WRC 1013
WRC 1023 (p: WRC 1013)
Mathematics   020
MAT 1053 or 1133
Life & Physical Sciences 030
Language, Philosophy & Culture 040
Creative Arts  050
American History  060
HIS 1043 or 2053
HIS 1053 or 2053
Govt-Political Science  070
POL 1013
POL 1133 or 1213
Social & Behavioral Sciences 080
ECO 2023
Component Area Option 090
MAT 1053 or 1133

COMMON BODY OF KNOWLEDGE

45–51 Semester Credit Hours, depending on if MAT 1053 or MAT 1133 and ECO 2023 are satisfied in the Core

Principles of Accounting I
ACC 2013
Principles of Accounting II
ACC 2033 (p: ACC 2013)
Business & Professional Speech
or Digital Business Communication
COM 1053 (p: WRC 1013)
or COM 1063
Introductory Macroeconomics
ECO 2013 (p. ECO 2023)
Introductory Microeconomics
ECO 2023
(p: placement in college math)
The Principles of Business Finance
FIN 3013 p:  (MAT 1133 ,ACC 2013 & ECO 2013, MS 1023).  Or completion or Concurrent Enrollment in ACC 2033)
Legal, Social & Ethical Issues in Business
GBA 2013
Business Info. Systems Fluency or
Excel for Bussiness Information Systems
IS 1403 or IS 1413
Information Systems for MGT
IS 3003
Algebra with Calculus for Business
MAT 1133(p. MAT 1053 with a C- or better)
Business Comm. & Prof. Dev.
MGT 3003 (p: WRC 1023 and
COM 1053 or COM 1063)
Intro to Organization Theory
MGT 3013
Management Strategy (final semester)
MGT 4893
(p: FIN 3013 & MGT 3003)
Principles of Marketing
MKT 3013
Business Stats/Computer App 1
MS 1023 (p: C- or better in IS 1403 &  MAT 1053, MAT 1133)
Business Stats/Computer App 2
MS 3043 (p: C- or better in IS 1403,  MAT 1053, MAT 1133  & MS
1023)
Management Science & Operations Technology
MS 3053 (p: C- or better in IS 1403,  MAT 1053, MAT 1133, MS
1023 & MS 3043)

CYBERSECURITY MAJOR

33 Semester Credit Hours

Unlocking Cyber
IS 1003
Programming Languages I with Scripting
IS 2053 (p: C- or better in IS 1003)
Database Management for Information Systems
IS 2063 (p: C- or better in IS 2053)
Operating Systems Security
IS 3033 (p:  IS 2053 or IS 2031 and IS 2033 in previous catalogs)
Introduction to Telecommunications for Business
IS 3413
Network Security
IS 3423 (p: C- or better in IS 3413)
Info Assurance & Security
IS 3513 (p: C- or better in IS 3413)
Intrusion Detection & Incident Response
IS 3523 (p: C- or better in IS 3513)

Section B: Upper Division IS Electives = 9 Semester Credit Hours

Secure Mobile App Development
IS 3043 (p: IS 2063 or IS 2041 and IS 2043 in previous catalogs)
Introduction to Digital Forensics
IS 3433
Networking Fundamentals
IS 3453 (p: C- or better in IS 3413)
Cyber Law/Legal System
IS 3533
Cyber Operations
IS 3833 (p: C- or better in IS 3523)
Network Operations
IS 4033 (p: C- or better in IS 3453)
Wide Area Networks
IS 4143 (p: C- or better in IS 3413)
Emerging Network Technologies
IS 4223 (p: C- or better in IS 3453)
Web Application Security
IS 4463 (p: C- or better in IS 3513)
Info Assurance Policy
IS 4473 (p:  C- or better in IS 3413 & one 3 hr security course)
Digital Forensic Analysis I
IS 4483
Industrial Control Systems
IS 4513
(p: C- or better in IS 3513)
Digital Forensic Analysis II
IS 4523 (p: IS 4483)
Malware Analysis
IS 4533 (p: C- or better in IS 3033 and IS 3513)
Cyber Attack and Defend
IS 4543
Internship in Cyber Security
IS 4943 (p: 6 semester hours in information courses (excluding IS 1403 and IS 3003).  A 2.5 GPA and approval from the instructor, Department Chair, Associate/Assitant Dean of Undergraduate Studies.
Agile Project  Management
IS 4083
or
Essentials of Technology Management
MOT 4023
or
Introduction to Project Management
MOT 4143
The 2020-2022 catalog does not offer tracks within the OCYS degree plan.
FRESHMEN
Admission
High School Class Rank
Minimum Test Scores
Direct Admission
Top 25%
Meet UTSA's general freshman admission requirements, must be TSI Complete and have completed or are eligible to enroll in the following courses: MAT 1053 and WRC 1013.
Direct Admission
Top 50%
Meet UTSA's general freshman admission requirements, SAT score of at least 1100 (Reading and Math, old SAT), 1170 (Reading and Math, new SAT*) or an ACT composite score of at least 24, must be TSI Complete and qualify for enrollment in or completed the equivalent of the following: MAT 1053 and WRC 1013.
* New SAT scores combine Evidence-Based Reading and Writing and Math.
TRANSFER
| Admission | Transferable Credits | Minimum GPA (4.0 Scale) & Coursework |
| --- | --- | --- |
| Direct Admission | Meet UTSA's general admission requirements | 2.5 overall GPA on all transferable coursework, eligible to return to most recent institution, must be TSI Complete and qualify for enrollment in or completed the equivalent of the following: MAT 1053 and WRC 1013. |
POST BACCALAUREATE
No additional requirements. Post baccalaureates who completed a degree from an accredited university will have direct admission into the Cyber Security-Online program.
In order to participate in the program, Cyber Security students will need:
Desktop or Laptop
Operating System: Win10 Pro
Processor: Intel® Core™ i7
RAM: 16GB
Webcam (internal or external), speaker and microphone
WiFi capability
Additional Requirement: reliable broadband internet connection
For more information on specs, visit the Cyber Security department's website.
Connect
Follow us on our @UTSAonline channels