With the rise of big data, there's a real demand for specialized knowledge in data science. Understanding how to gather, analyze, interpret, and visualize data is a valuable skill in all disciplines.
Online Data Science Graduate Certificate
This graduate certificate is 100% online and designed to give you essential data analytics skills and enhance your value as an essential part of any team.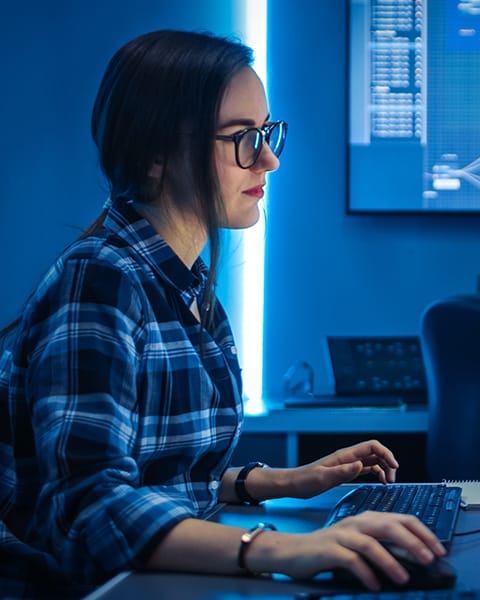 The Online Graduate Certificate in Data Science prepares you for the future of work, with essential knowledge and skills to solve real-world challenges in almost any business setting.
This 100% online graduate certificate program is designed for students holding a bachelor's degree in any discipline and includes fundamental knowledge for those without a programming or data science background.
This certificate is perfect for students or current professionals who want to learn data analytics or are required to learn data science for their current role, individuals with a background in statistics looking to increase skills in programming and data management, or developers and tech people who might be looking to change their career or focus on data analytics.
Coursework in this degree program covers: 
Computational and statistical foundations of data science
Assumptions and limitations of different data analytics techniques
Applying data science methodologies and tools to data-driven problems across disciplines
Extracting knowledge from big data to address real-world challenges
Retrieving, manipulating, analyzing, and visualizing data utilizing Python, R, and other data science tools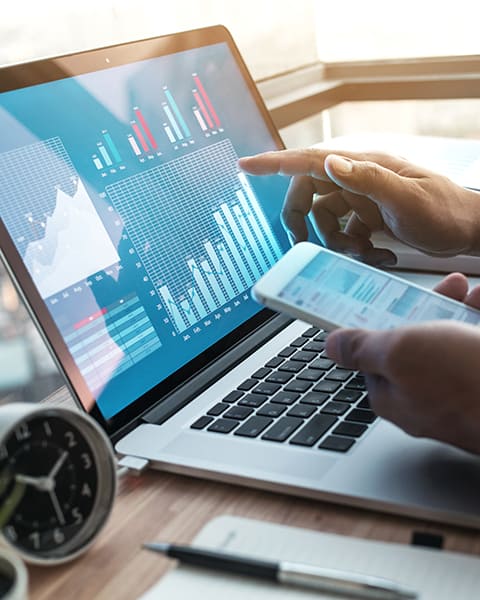 Careers to Pursue with a Graduate Certificate in Data Science
Data science-capable professionals will solve problems using data analysis and business knowledge. A career involving data science combines programming and statistics with accurate data management to analyze and communicate their findings in a business setting.
There is a growing need for data science-capable professionals, and this program prepares individuals for careers in data science-related fields. Job titles can include:
Data Analyst
Business Intelligence
Developer
After you complete this certificate, you'll be prepared to apply data science in diverse disciplines such as:
Business
Engineering
Education
Defense and Security
Natural Sciences
Humanities
Health Care
Social Sciences
and many others!
Program Prerequisites
The prerequisites for this program are at least a bachelor's degree in any discipline, including fine and liberal arts, business, education, engineering, health, humanity, technology, natural science, and social science. To maintain enrollment in the certificate program, students should maintain a 3.0 grade point average throughout tenure in the program.
Note: Applicants who are currently enrolled in a graduate degree program at UTSA should submit the UTSA Graduate Certificate Form to add a certificate to their current program. Complete and submit the linked form with approved signatures to Jianwei.Niu@utsa.edu.
Frequently Asked Questions
HOW MUCH DOES THE PROGRAM COST?
Tuition for the Graduate Certificate in Data Science program is $450 per credit hour.
WHAT CAREERS CAN I PURSUE WITH A GRADUATE CERTIFICATE IN DATA SCIENCE?
There is an industry need for data science-capable professionals, with job titles including data analyst, business intelligence, and developer. Upon completion, you will be prepared to apply data science in real-world domains including defense and security, natural sciences, the social sciences, engineering, business, education, the humanities, health care, and a variety of other fields.
HOW LONG WILL IT TAKE TO COMPLETE THE CERTIFICATE?
To complete the Online Graduate Certificate in Data Science, students will take five graduate-level courses (15 credit hours).
Connect
Follow us on our @UTSAonline channels