The Master's in Facility Management is designed to educate and equip facility management students with advanced knowledge and specialized skills to enhance their performance and professional qualifications.
Facilities Management Master's Degree
This Master of Science Facilities Management degree is 100% online and designed to develop fully-qualified facilities managers who are prepared to support and advance the profession.
Facilities management is a $1 trillion global industry with 25 million practicing facility management professionals worldwide. The UTSA online Facilities Management program will help you prepare to make an immediate impact in this growing field with global demand.
Students who complete the Facility Management degree will gain skills and knowledge in management, operations, and leadership to become fully qualified facilities managers.
To complete the online master's degree, you'll take ten courses in key areas:
Facilities Management Professional Trends
Operations and Maintenance of Built Assets
Project Management, Planning, and Execution
Business and Financial Aspects of Facilities Management
Facilities Management Leadership and Strategy
Energy Management & Sustainable Facilities
Human Factors and Resources
Quality, Productivity & Technology
Environmental Health, Safety, Risk Management, and Business Continuity
Graduate Capstone Project: Solving Problems in Facilities Management
It typically takes approximately two years to complete the 30 credit hours required for UTSA's online MS in Facilities Management degree. Students may finish faster by taking a heavier course load if their personal and professional circumstances permit.
There is a global need for professionally trained facility managers, according to the International Facility Management Association (IFMA).
The current age of the average facility manager is 49, with 50% of the world's facility managers expected to retire in the next five to fifteen years.
With these seasoned managers stepping down, employers need well-trained professionals from varying fields to fill these roles.
Upon program completion, you'll be well-qualified to pursue or advance a career in a wide range of areas within facility management. In the past 12 months alone, there were more than 118,000 job postings for facilities management occupational positions in the U.S. and more than 10,000 in Texas.
The number of Facilities Management positions are projected to increase by more than 10% in the next 10 years, and by more than 18% in Texas.
Courses Taught by World-Renowned Faculty
---
Caren Albarian
Caren Albarian has more than 30 years of experience in Human Resources. She is currently the Human Resources Manager at CDS Muery, a civil engineering firm in San Antonio, TX. Prior to joining CDS Muery, Caren worked in various industries including SeaWorld for 28 years. She grew up in San Diego, CA and transferred around the country several times until she landed in San Antonio. In addition to working in HR full-time, she has been teaching human resources related courses for the past 16 years.
Caren holds a master's degree in Human Resources Development from Villanova University and a bachelor's degree in Business Management from The University of Phoenix. She is a certified Senior Human Resources Professional (SPHR) and strives to keep up with the ever-changing laws and legislation that govern human resources policies and practices. She was previously a board member for the San Antonio Human Resources Management Association and Christian Senior Services.
---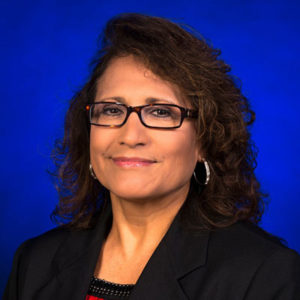 Belinda Dovalina
Belinda Dovalina has more than 12 years of experience in facilities management business and financial services. She is currently the Director of Facilities Business and Customer Services at the University of Texas at San Antonio, where she manages a diverse team, which includes financial and business services, quality assurance, information technology, stores warehouse, customer service, and a call center known as the facilities service center. Previously, Dovalina worked 24 years at Jefferson State Bank serving as an Assistant Vice President. In this position, she managed the cost accounting and financial reporting for the institution.
Dovalina holds a master's degree in Business Administration (MBA) and a bachelor's degree in Accounting from the University of Texas at San Antonio. She has been a Certified Public Accountant (CPA) for more than 14 years and recently earned the distinction of becoming a Certified Educational Facilities Professional (CEFP) with APPA, formerly known as the Association of Physical Plant Administrators. Her leadership of the UTSA Office of Facilities Business and Customer Services Department was instrumental in the facilities organization receiving the 2016 "APPA Award for Excellence", the highest honor in higher education facilities management, and the 2017 inaugural Texas APPA (TAPPA) "Stars Across Texas" Award for Facilities Management Excellence.
---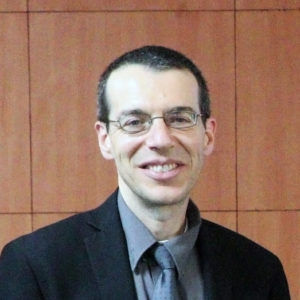 Dr. Sarel Lavy
Dr. Lavy is a Professor in the Department of Construction Science at Texas A&M University. Dr. Lavy's research interests are in the areas of facility management and construction management, mainly in the healthcare and education sectors, life cycle cost techniques, performance indicators, and facility management education. Dr. Lavy has taught undergraduate and graduate-level classes in facility management, construction cost estimating, and introductory classes in construction management. He authored and co-authored close to 100 papers published in peer-reviewed journals and conference proceedings. Dr. Lavy also serves as the co-editor for Facilities, which is a top international journal in facility management, working with editorial team members from around the world. He was awarded a Honorary appointment of Visiting Professor from Liverpool John Moores University in the United Kingdom, and currently serves a two-year term as the President of the Healthcare Council of IFMA, the International Facility Management Association. Dr. Lavy earned his PhD in Civil and Environmental Engineering from the Israeli Institute of Technology (Technion), and joined Texas A&M University in 2005.
---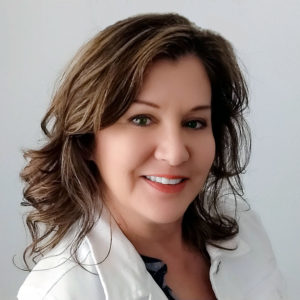 Lani May
Lani May has been the Director of Sustainability at UTSA since 2019. Prior to her role in UTSA sustainability, she worked for 10 years as the Senior Environmental Planner and Real Estate Planner for UTSA Facilities where she handled pre-development site assessments, environmental regulatory compliance and permitting for water pollution abatement, above ground and underground storage tanks, stormwater pollution protection compliance, federally protected lands and regulated species, karst caves, culturally significant land areas, geologically significant recharge features and inspections of regulated facilities. May acted as the point of contact for regulatory agencies and for university-related real estate i.e. easements, conveyance documents, construction easements, etc. May came to UTSA from Brooks City-Base where she was GIS project analyst and Environmental Resources Planner.
May holds a master's degree in Environmental Science from the University of Texas at San Antonio and is currently a doctoral candidate in the department of Environmental Engineering at UTSA.
---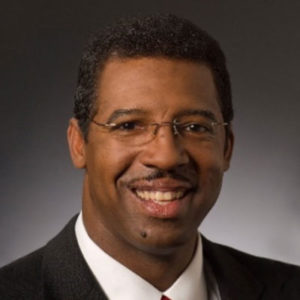 Thomas L. Mitchell
Thomas Mitchell is the current senior vice president and chief operations officer for FM3IS Associates, L.L.C., and he oversees organization strategic and market development activities, as well as directs corporate business operations for independent contracted consultants who specialize in the development and delivery of service offerings in the areas of facility portfolio performance, workforce capability development and organization functionality alignment. Thomas was previously employed with the Fortune 500 strategy & technology consulting firm of Booz|Allen|Hamilton, where he provided facilities & asset management services that helped clients and colleagues develop a vision, strategies, and solutions that shaped, improved, and optimized the built environment. With over 35 years of facility and asset management experience, Thomas is committed to advancing the performance of an organization's two most valuable assets – the workforce and the workplace – by providing solutions that increase individual competency, business sustainability, and organizational longevity.
In 1998, Mitchell joined the International Facility Management Association (IFMA) and served on the Global Board of Directors from 2005 to 2011. He became board chairman from 2009-2010 and was awarded the IFMA 2012 Chairman's Citation and bestowed the IFMA Fellow designation in 2013. Thomas presently serves as chairman of Florida A&M University's Facility Management Degree Program Academic Advisory Council, and as vice-chair for Professional Certifications and Partnerships on the Society of American Military Engineer's National Facility Asset Management Committee. In addition to earning the Certified Facility Manager designation and recognition as a licensed IFMA FM course instructor, Mitchell's list of credentials also includes a Bachelor of Science in Architectural Studies, a Master of Arts in Management, and Master of Military Operational Arts and Science degrees, as well as a Master's Level Certificate in Facility Management.
---
Michael D. Noll
Michael D. Noll, a licensed Texas Real Estate Broker, is the current Senior Vice President of AqueInvestment Group and is responsible for the management over one million square feet of office product. He has 25 years of experience in the development, leasing, management, and brokerage of commercial real estate.
Noll has achieved the designations of Certified Commercial Investment Member (CCIM) and Certified Property Manager (CPM) by his work in the commercial real estate community. He is a member of both organizations' local chapters and is currently serving as the chairman of the Legislative Committee for the local IREM Chapter. Noll is also a member of San Antonio's Independent Commercial Broker's Association and is among the "Who's Who in Commercial Real Estate" by the San Antonio Business Journal.
Michael D. Noll graduated in 1985 with a BBA, and in 1990 with an MBA, both from the University of Texas at San Antonio. As a member of the adjunct faculty at UTSA, he teaches courses in facilities management and property management. He is also a member of the adjunct faculty at the University of the Incarnate World where he teaches courses in finance and marketing.
---
Bob Rawski
Bob Rawski graduated with honors from California State Polytechnic University in Pomona with a Bachelor of Architecture degree in 1983 and is a licensed architect. Previously, Bob served as Executive Director with The University of Texas System Office of Facilities Planning and Construction (OFPC), directing a team of Regional Program Managers and Directors and a staff of 50 in the design and construction management of capital projects for his customers at 10 U.T. System institutions. Before joining OFPC, Rawski spent 10 years as a Project Architect in the private sector, primarily with institutional clients.
Over his 29-year career with OFPC, Rawski worked on all 14 U.T. campuses, serving as Project Manager, Senior Project Manager, Regional Program Manager, Director, and finally Executive Director. He oversaw the delivery of 170 capital projects, ranging in size from $10M renovations to $500M new construction projects, totaling 22.7M square feet and $7.1B in total project cost. Over that time, Rawski and his teams also managed 60 different A/E firms and 38 general contractors. Significant projects completed under his management include the first new construction, higher education based medical school in the United States in 40 years, known as the U.T. Austin Dell Medical School. Another significant project was the new U.T. System Administration headquarters in downtown Austin, Texas, where he served as both the direct manager of the project as well as the executive liaison, giving direction in the construction while also providing progress reporting in the Board Room. It consolidated several aging and space inefficient buildings into a single, state-of-the-art $142M, 640,000 square foot, 19 story high-rise building.
Rawski has been a champion of process development and process improvement. He led the development of capital planning, programming and security guidelines, and other critical processes to achieve effective and compliant capital program delivery. He also led the adoption of leading-edge best practices for capital construction. Rawski has presented information on capital project delivery best practices to the U.T. System Board of Regents, U.T. System Business Management Council, U.T. System Physical Plant Directors' Conferences, and the Construction Owner's Association of America. Rawski served as a member of the task force that created the U.T. System OFPC Facilities Programming Guidelines and served as the Chair of the task force that developed the U.T. System OFPC Security Planning & Design Guidelines and the U.T. System OFPC Campus Master Planning Guidelines.
---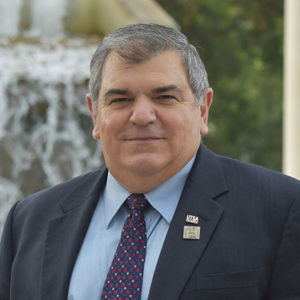 Dave Riker
Dave Riker has more than 40 years of experience in engineering, facilities management, and construction. He served as the Senior Facilities Officer (SFO) for the University of Texas at San Antonio for fourteen years, before accepting the challenge of building an online facility management graduate certificate and master's degree program.  Before coming to UT-San Antonio, Mr. Riker served four years as the Facility Manager for Experimental Science Facilities at Los Alamos National Laboratory, New Mexico, after serving as the Los Alamos County, NM, Public Works Director for nine years. Riker also served 14 years in the United States Air Force as a Civil Engineering Officer involved in construction and maintenance at various military installations throughout the world.
Riker holds master's degrees in Civil Engineering from the University of Colorado and in Systems Management from the University of Southern California- and a bachelor's degree in Civil Engineering from New Mexico State University. He is a Certified Facility Manager (CFM) with the International Facility Management Association (IFMA).
Dave Riker has long been a proponent of achieving excellence in all areas of facilities management. As a result of more than ten years of sustained efforts to achieve excellence, the University of Texas at San Antonio was awarded the 2016 APPA Award for Excellence, the highest honor in higher education facilities management. In 2017, UTSA Facilities was awarded the inaugural "Stars Across Texas" Award for Facility Management Excellence from the Texas APPA (TAPPA).
---
Dr. Lorenzo D. Sanchez
Dr. Lorenzo D. Sanchez is a Certified Emergency Manager (CEM) and Certified Business Continuity Professional (CBCP) with experience developing, coordinating, and implementing emergency preparedness and response programs in local government and higher education. He currently serves as the Director of Risk & Emergency Management for The University of Texas at San Antonio (UTSA), Department of Public Safety.
Prior to UTSA, Dr. Sanchez held various emergency management positions in local government and the private sector to include the City of San Antonio – Office of Emergency Management, Miami-Dade County – Department of Emergency Management & Homeland Security, U.R.S. Corporation, and the City of Austin – Austin Energy. Dr. Sanchez' emergency management experience includes responding to local and federally declared emergencies, such as statewide power outages, wildfires, public health outbreaks, severe weather, flooding, campus emergencies, Tropical Storm(s) Fay & Hermine, Hurricane Ike, Hurricane Harvey, and many large special events among others.
Dr. Sanchez holds a Bachelor of Arts in Political Science (B.A. '03) degree from The University of Texas at San Antonio, a Master of Public Administration (M.P.A. '06) from the University of North Texas, and a Doctor of Philosophy (Ph.D. '18) in Applied Demography degree from The University of Texas at San Antonio.
FM 5003. Facilities Management Professional Trends
Course includes an in-depth analysis of the most common practices of Facility & Property Managers, including sustainability issues, environmental factors, buildings safety, leasing activities, building technologies, continuous quality improvement, and FM and real estate professional trends & practices.
FM 5113. Operations and Maintenance: Management of Built Assets.
Course provides an introduction to Facilities Management Operations & Maintenance, including the various building systems, and approaches to operating and maintaining facilities, and the effective development and management of facilities predictive, preventive, & corrective maintenance programs, and other aspects of FM maintenance and operations.
FM 5213. Project Management: Planning and Execution of Projects.
Course provides an introduction to facilities project management and execution of construction projects from initial project planning, scope definition, through design and construction to project close out. Course includes project manager roles & responsibilities, project processes & life cycles, definition, programming, scope, design deliverables, project plans, critical path method project scheduling, and management & oversight of projects from start to finish.
FM 5313. Finance and Business: Financial Aspects of Facilities Management.
Course includes analysis, budgeting, accounting, risk management, & reporting to demonstrate applications of facility financial management to prepare students to analyze & interpret financial statements to make FM decisions, and understand & apply accounting and finance principles to facility management business operations, to effectively manage facilities financial and other high value assets to deliver excellent facility services.
FM 5413. Leadership and Strategy: Facilities Management, Leadership and Excellence.
Course provides fundamental FM leadership concepts and practices from strategic facility planning, development & execution of facility services, effective leadership of the facility organization, appropriate methods of measuring and evaluating facility performance, identification of root causes of negative performance and ways to continuously improve performance with a focus on excellence in driving positive performance.
FM 5513. Energy, Utilities & Environmental Stewardship: Energy Management & Sustainable Facilities.
Course provides students an understanding of operational energy & utility system management in the context of the built environment, and equips students to understand and implement energy & utility conservation measures, and sustainability initiatives to reduce institutional carbon footprint and enhance stewardship of the natural environment. Course includes discussion of energy management systems, Energy Star and STARS assessments and ratings, energy calculations, energy efficiency programs, commissioning & retro-commissioning, energy & utility audits, and FM sustainability practices & trends.
FM 5613. Human Factors and Resources in Facilities Management
Course introduces students to occupancy and human resources management in a facilities management organization, including space management, staff recruitment, hiring, job families & career paths, training and skill development, advancement, performance management, retention and termination, safety and security, and current regulatory environment. Also includes discussion of outsourcing issues, and "To-do-or-buy" analysis to aide in decision making related to potential outsourcing of facility functions
FM 5713. Quality, Productivity & Technology in Facility Management
Course will provide foundational concepts relating to facility management technology and how it is used to assure quality, productivity and operational excellence in facility operations. Includes the use of technology, quality assurance, economics and life-cycle cost analysis and performance measurement & operational reporting to advance the productivity of facilities staff & provide customers and stakeholders with excellence in FM Services.
FM 5813. Environmental Health, Safety, Risk Management, and Business Continuity in Facilities Management
Course will provide students an understanding of environmental health safety and risk management issues in the built environment and equip them to effectively develop and implement emergency management and business continuity plans, and respond to workplace emergencies and other contingencies impacting the ability of the organization to perform its mission.
FM 5903. Graduate Capstone Project – Solving Problems in Facilities Management
Prerequisite: Completion of 27 Semester Hours of Facility Management MS Coursework and consent of instructor. Capstone course will be a student-led effort to identify a significant facility management challenge, analyze causes and impacts of the challenge, consider various solution options, and implications of each, and develop a thoughtful and effective solution to address the challenge. Includes the study of formal problem solving principles, and presentation of multi-media findings to address all aspects of the challenge and solution to executive leadership.
The prerequisites for this program are a bachelor's or master's degree in engineering, architecture, sciences, business, or other facility management related field or discipline. Practicing facility managers with at least two years of experience in facility management and a bachelor's degree in other fields will also be admitted to the program, with approval of the program coordinator.
To maintain enrollment in the certificate program, students should maintain a 3.0 grade point average throughout tenure in the program.
General University Requirements
Must meet university wide requirements.
 Application
A completed Graduate School application, unless currently enrolled as a degree-seeking graduate student.
 Transcripts
Official transcripts from all institutions attended. All international transcripts must be recorded in English or officially translated to English.
 Resume or Curriculum Vitae
Required.
 Letters of Recommendation
Recommended.
 Statement of Purpose
Not required.
 Test Scores
Not required.
 Evaluation of Foreign Credentials
All applicants including non-U.S. citizens (International), U.S. Citizens, and permanent residents who have earned university-level credit from foreign institutions are required to submit official transcripts along with an evaluation of the transcripts from Foreign Credentials Service of America.
 International Applicants
Must meet international graduate student admission requirements

IELTS: Minimum score of 6.5.
TOEFL: Minimum scores of 79 or 60 for Internet or paper versions, respectively.

 Other
None.
Connect
Follow us on our @UTSAonline channels