Google Project Management Professional Certificate for Students in the Humanities Focus Area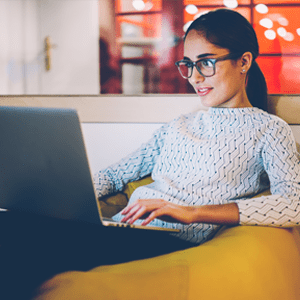 UTSA Online is constantly researching innovative ways to help students advance their skills and reach their professional goals. In Fall 2023, students from UTSA Online's Multidisciplinary Studies program who selected Humanities as a focus area will have access to complete the entire Coursera Google Project Management Professional Certificate program and obtain the certificate at no cost. Students who obtain this certificate will learn marketable project management skills which will help them stand out to potential employers.
The program will be taken as part of the Humanities (HUM) courses taught by Dr. Jude Okpala during the Fall 2023 semester. Students who are enrolled in any of the following courses in the fall will have full access to obtain the certificate:
HUM 3013 – History of Ideas
HUM 3023 – History of Cultures
HUM 2023 – Intro to Humanities I
HUM 2033 – Intro to Humanities II
HUM 3163 – Global Humanities
This certificate program is part of the Google Career Certificates on Coursera, and all enrolled UTSA Online Humanities students will have full access to the certification program for free. Students will have until the end of the fall semester (December 2022) to complete the program and obtain the certificate. More information will be given to enrolled students via Canvas during the first week of classes.
What Will Students Learn?
This Project Management certificate program will help students demonstrate their project management skills to potential employers and can lead to career advancement opportunities. Students will:
Gain a deep understanding of the practices and skills needed in any project management role
Learn techniques to create effective project documentation and artifacts throughout all phases of a certain project
Understand the foundations of Agile project management, focusing on the implementation of Scrum events, building Scrum artifacts, and understanding Scrum roles
Apply strategic communication, problem-solving, and stakeholder management through several scenarios
Students will gain the following skills:
Project management
Project planning
Career development
Strategic thinking
Organizational culture
Stakeholder management
Business writing
Procurement
Risk management
Task estimation
Project charter
About this Professional Certificate
Google has designed this training program to help professionals jump ahead on the fast track to a competitively-paid job. According to the U.S. Burning Glass Labor Insight Report, there are 479,000 U.S. job openings in project management, and the median entry-level salary is $73,000 for project management positions.
To obtain this professional certificate, students must successfully complete six online asynchronous courses:
Foundations of Project Management | This course will give students a deeper understanding of the duties and responsibilities of a project manager. It will also introduce them to the different kinds of jobs opportunities that can be pursued after completing the certificate program.
Project Initiation: Starting a Successful Project | This course will teach students how to create a successful project starting with the first phase of its life cycle, the project initiation phase. In addition, students will learn how to define and manage project goals, deliverables, scope, and success criteria.
Project Planning: Putting It All Together | This course will focus on how to map out a project during the second phase of the project's life cycle, the project planning phase. Students will learn about tools to help them identify and manage different types of risks and how to communicate and resolve said risks.
Project Execution: Running the Project | This course will immerse students into the execution and closing phases of the life cycle of a project. The main focus will be learning which aspects of a project need to be tracked and how to do it. It will also allow students to explore quality management to measure customer satisfaction and to implement continuous improvement and process improvement techniques.
Agile Project Management | This course will allow students to explore the history, approach, and philosophy of Agile project management, including the Scrum framework. Students will learn the pillars and values of Scrum, and comparing essential Scrum team roles. At the end of this course, students will also learn to search and land opportunities in Agile roles.
Capstone: Applying Project Management in the Real World | This is the final, capstone course of the Google Project Management Certificate. In this course, students will apply the project management skills they learned throughout the previous 5 courses. The course includes observation of a project manager in a real-world scenario and the completion of dozens of hands-on activities.
After students complete the program, they will be equipped with the skillset necessary to apply for introductory-level jobs as project managers. Students will also be able to claim a certification of completion badge, which will be recognizable to employers in the field, as they will be able to add it to their resume and LinkedIn profile.
How to Enroll in the Project Management Certificate Program
To enroll in the Google Project Management Professional Certificate program for free, students will need to be enrolled in one of the Humanities focus area courses under UTSA Online's Multidisciplinary Studies program. Dr. Okpala will give further instructions on how to access the program in Coursera once Fall 2023 classes begin.
Students interested in taking advantage of this extraordinary opportunity can talk to their academic advisor to make sure they are enrolled in the correct courses. Visit the UTSA Online Academic Advising website or send an email to onlineadvising@utsa.edu for more information.
Contact UTSA Online Academic Advising
---
Interested in UTSA Online?
If you are interested in one of our 100% online programs, you can contact our enrollment team, email us at onlineenrollment@utsa.edu or give us a call at 210-458-4000.