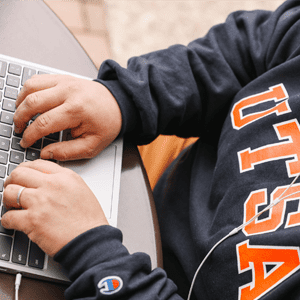 What are the differences between college certificates and degrees? 
Trying to distinguish between college certificates and degrees can become a little confusing sometimes. You may be wondering whether it is more convenient for you to spend the time, money, and effort in earning a college degree, or if obtaining a certificate will be enough to help you get the job that you are looking for. The key is in understanding the difference between the two and knowing what is the best choice depending on the career path you plan to pursue. Let's take a deeper look into both options so you can figure out which would be the most convenient choice for you.
What is a College Degree?
A college degree is an academic title received after the completion of two to eight years of education in a certain major. There are four types of degrees, which include an associate's degree, bachelor's degree, master's degree, and doctoral degree. Some of the job opportunities that a bachelor's and master's degree can offer you are in the fields of Architecture, Business Administration, Cyber Security, Education, Engineering, Finance, Human Resources, Law Enforcement, Marketing and Communications, Telecommunications, and many more.
While obtaining a degree may be an investment of money and time, you will be qualified to work in more advanced positions, as many positions are beginning to require colleges degrees for entry-level positions. A college degree may also increase your salary prospects.
What Will I Learn in a Degree Program?
UTSA Online strives to provide students with the best online education experience possible, offering the same rigor, same faculty, and same quality education offered in all UTSA on-campus classes. All UTSA Online undergraduate and graduate programs are offered 100% online for students to complete their degrees at their own pace.
Undergraduate Degrees
Bachelor of Arts in Communication | This program is designed to develop and sharpen your communication skills while you explore digital media, editing and technical writing, and intercultural and organizational communications to help you prepare for a career in multiple industries. To obtain this degree, you must complete 120 credit hours, which are offered 100% online.
Bachelor of Arts in Multidisciplinary Studies | This flexible multidisciplinary program will allow you to pursue a well-rounded 100% online degree that is customized to your interests and skills while making the most of the college credits you have already earned. The 120-hour program is designed to help you thrive in careers like education, government, management, human resources, law enforcement, nonprofit management, and more. It offers nine areas of specialization: Business, Communication, Data Science, Digital Communication, Geography, Global Affairs and Political Science, Health, Humanities,  and Sociology. Students choose their own specializations to tailor their degree to their interests and career goals.
Bachelor of Business Administration in Cyber Security | UTSA Online's Cyber Security program will provide you with the necessary skills to build defensive infrastructure, protect sensitive data from external dangers, and contribute to long-term business success. The 120-credit-hour program is nationally recognized by the U.S. Department of Homeland Security and the National Security Agency as a National Center of Academic Excellence in Cybersecurity (NCAE-C) in all three areas of Cyber Defense Education, Cyber Defense Research, and Cyber Defense Operations.
Graduate Degree
Master of Science in Facility Management | This 100% online program is designed to develop fully-qualified facility managers with skills in management, operations, and leadership in a 30-credit-hour program that will take you approximately two years to complete.
What is a Certificate?
A certificate is an official and certified document that serves as proof that you have completed the required amount of training for a specific job. A certificate will help you obtain a job in a desired field or will serve as a stepping stool to help you advance in your career. Certificates can also be earned in preparation for an associate's or bachelor's degree if you are planning to obtain either of those in the future. However, a certificate can also be earned after obtaining your degree because they can be supplemental to your degree by giving you an additional credential for your resume.
Depending on the field you plan on finding a job in, some positions mention a specific certification required or preferred within the skills and education requirements section of the job posting. Certificates are academic programs normally built in sets of 9 to 30 credit hours, and they tend to be completed within a year or less by full-time students.
What Will I Learn in a Certificate Program?
UTSA Online's certificate programs are taught by the same faculty as our on-campus classes, offering the same rigor and quality education provided to all UTSA students.
Among the 100% online certificate programs available to UTSA Online students are:
Graduate Certificates
Data Science Graduate Certificate | This 5-course online graduate certificate program is designed for students who have a bachelor's degree in any discipline, and it includes fundamental knowledge for those without a programming or data science background. After completing the coursework, certificate holders will be able to solve problems using data analysis and business knowledge in any data science-related fields and in diverse disciplines such as business, engineering, education, defense and security, natural sciences, humanities, health care, social sciences, and more.
Facility Management Graduate Certificate | The graduate certificate in Facility Management is 100% online and designed to educate and equip facility management students with specialized skills to enhance their performance and professional qualifications in 5 courses. A certificate in Facility Management will prepare you to support and advance the facilities management profession, as you will gain skills and knowledge in management, operations, and leadership to become a fully qualified facility manager. This certificate program is considered stackable, which means all credit hours earned from this program can transfer into the M.S. in Facility Management program, if you are considering pursuing that degree in the future.
How to Decide Which Program to Pursue
The most common difference between certificate and degree programs is based on the duration and cost of each, and the requirements of the job you hope to attain.
In order to decide which program to pursue, consider the following:
Your Time – If you are looking to earn practical skills for a certain job and you would like to complete the program quickly, then a certificate might be the most convenient option for you. If you are looking to obtain higher-level knowledge and are willing to dedicate several years to your education, then a degree would be the best option for you.
Your Career Goals – A degree will offer you a variety of job options with higher-salary positions than a certificate. However, an undergraduate certificate can be the foundation to fulfill prerequisite courses for a bachelor's degree, and a graduate certificate can offer further knowledge and specialization beyond your bachelor's degree, if you already have one.
Your Next Move – Think about what your ultimate goal is and how far along you are in your journey toward that goal. In addition, consider your skill level and the amount of dedication and effort that each program will require from you. It's important that you also take into consideration the future career outlook that each program would offer, and how it would impact you as a candidate for a desired job position.
---
Interested in UTSA Online?
If you are interested in any of our 100% online programs, you can contact our enrollment team:
Online Undergraduate Programs:
onlineenrollment@utsa.edu | 210-458-4000
Online Graduate Programs:
onlinegrad@utsa.edu | 210-458-4400
Explore UTSA Online's Academic Programs