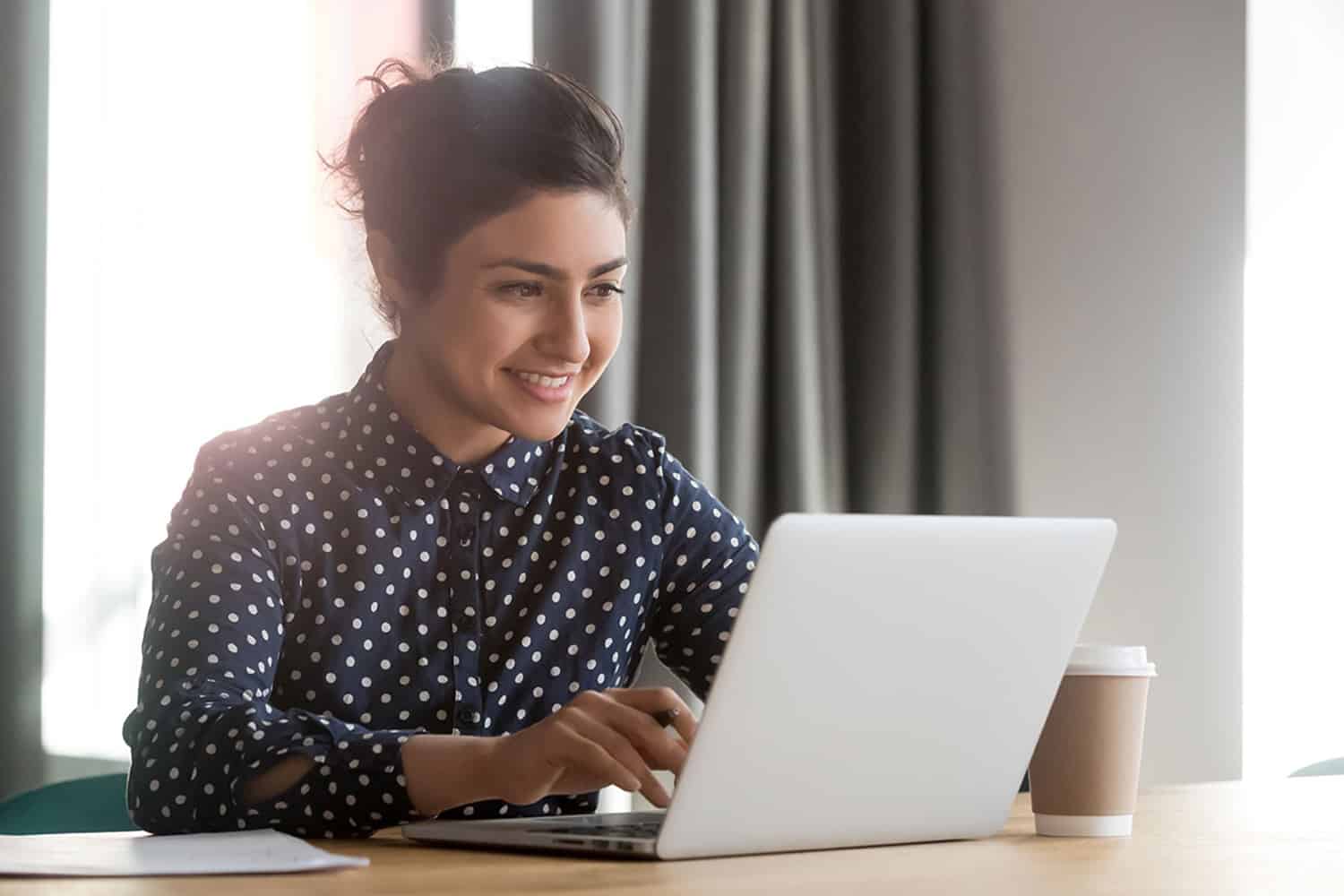 Earn Your Bachelor of Arts Degree in Communication Online at UTSA
Coursework is offered fully online! You will work at your own pace to keep your work, life, and education in balance to graduate from a top-university.
Open the Door to Multiple Career Paths
A B.A. in Communication from UTSA Online opens the door to careers in a variety of industries. Through this comprehensive program, you'll apply your writing, editing, research, and presentation talents to convey information to diverse audiences effectively and efficiently.  These marketable skills will ensure that you remain highly valued by employers in many industries.
Now you can also add a Digital Communication concentration!
The Digital Communication concentration enables you to explore the industries of Digital Communication ranging from television and radio to computers and the Internet. With this concentration you will learn the processes of creating, producing, and distributing content in a variety of formats for digital platforms. You will study the principles of writing and producing for various audiences using technologies and methodologies of layout and graphic design, multimedia / video production, as well as theories and practices for strategic content creation for publishing digitally.
Careers in Communication
Through this program, you'll develop a highly marketable skill-set, which will allow you to seek a career in just about any industry.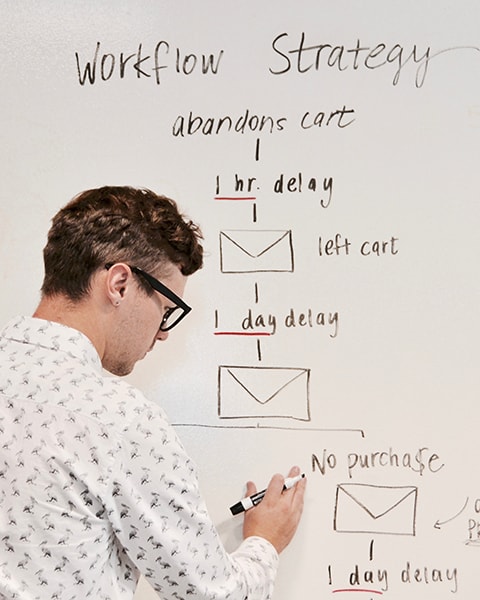 Industries for Communication Graduates
Develop and sharpen your verbal, nonverbal, and written communication skill-set to prepare you for an exciting career in a multitude of sectors. Effective communication skills are prized by employers across a wide range of industries including, but not limited to:
Advertising/Marketing/Public Relations
General Hospitals
Higher Education
Insurance Carriers
Management and Technical Consulting
Media/Video Production Agencies
Median Salary for Communication Graduates
The median salary for open communication-related positions in the United States as of May 2021 was $62,340.
Source: U.S. Bureau of Labor Statistics (BLS)
Communication Degree Classes
To earn the Communication degree, you'll complete 120 credit hours, including 42 core hours, 42 major hours, 6 language hours, 30 elective hours. See courses below:
Digital Communication Concentration Classes
You can add a Digital Communication Concentration to your Communication Degree. The courses in this concentration include:
Earn Highly Marketable Skills
These marketable skills will ensure that you remain highly valued by employers in many industries.
Critical Thinking/Problem Solving:
Exercise sound reasoning to analyze issues, make decisions, and overcome problems. Students will be able to obtain, interpret, and use knowledge, facts, and data in this process, and may demonstrate originality and inventiveness. 
Oral/Written Communications:
Articulate thoughts and ideas clearly and effectively in written and oral forms to persons inside and outside of the organization. The individual has public speaking skills; is able to express ideas to others; and can write/edit memos, letters, and complex technical reports clearly and effectively.
Global/Intercultural Fluency:
Value, respect, and learn from diverse cultures, races, ages, genders, sexual orientations, and religions. The individual demonstrates openness, inclusiveness, sensitivity, and the ability to interact respectfully with all people and understand individuals' differences.   
Teamwork/Collaboration:
Build strong, positive, and collaborative relationships with colleagues and customers across cultures, races, ages, genders, religions, lifestyles, and viewpoints to achieve common goals. Exercise the ability to compromise and be agile while employing your personal strengths, knowledge, and talents to complement those of others.
Technology:
Navigate change and quickly adapt to new and unfamiliar technologies. Learn to identify appropriate technology for completing specific tasks, and manage technology to integrate information to support relevant, effective, and timely decision-making.
Frequently Asked Questions
Tuition for the Online B.A. in Communication program is $500 per credit hour.
You may qualify for financial aid, including grants, loans, and scholarships. For eligibility, you must complete the Free Application for Federal Student Aid (FAFSA) for the applicable aid year. UTSA's federal school code is 010115. You must complete a new application each year you are attending.
As a Military Friendly school, we offer many programs to support our students in the military, our veterans, and their families, while working closely with the UTSA Veterans Certification Office. Veterans and military families, please note that UTSA's Online B.A. in Communication is not eligible for the Hazelwood Act benefit.
Because communication skills are so versatile, you'll be able to seek a career in just about any industry. Top job titles for UTSA Communication graduates include:
Marketing Specialist/Manager
Public Relations Manager
Communication Specialist
Sales Representative
Social Media Strategist
Technical Writer
Editor/Copywriter
Time-to-completion will vary based upon the number of previously earned credits that are eligible for transfer. If taking the full 120 credit hours required, it can take four to five years, depending on course load. With transfer credit, the time to graduation may be significantly less—possibly one to two years. The good news is that your Academic Advisor will help you customize your graduation plan.
Students who add a concentration in Digital Communication must complete the additional 5 courses for Digital Communication:
COM 2433 – Editing
COM 2733 – Introduction to Digital Communication
COM 3623 – Commercial Publications
COM 3723 – Digital Media Production
COM 4723 – Digital Media Production II
A maximum of 66 credit hours of lower division (freshman and sophomore) transfer work from a community college will be allowed to apply to a bachelor's degree at UTSA. If you have exceeded the 66 hours of lower division work, the most applicable 66 credit hours will be applied to the degree you would like to earn. In order to earn a degree from UTSA Online, all students must successfully complete a minimum of 30 applicable credits at UTSA.
There is no maximum number of transferable hours from a four-year accredited institution. However, the applicability of the transfer coursework to the degree you would like to earn must be determined. Any coursework that does not correspond to courses offered by the university may transfer as elective credit.