Lately, the value of a college degree seems to be a topic that is often debated,  and that may have you questioning whether pursuing one is worth it or not. However, there are still many proven ways that a degree can provide you with remarkable value.
From the experiences you gain during your education to the weight a college degree holds in the job market, there are many reasons to pursue higher education. In addition, since the options for degree programs are more advanced than ever, you'll be able to find a program that fits your lifestyle.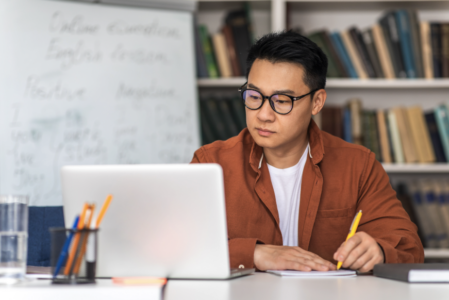 College Degrees Have Proven Higher Income Levels
Although college degrees cost money, the value of a degree means they will often pay for themselves, especially when you consider the difference in income compared to those without a degree.
According to the Bureau of Labor Statistics, in 2022, those with a college degree earn a median salary of $52,000, while those with only a high school diploma earn a median salary of $34,320—a difference of almost $18,000 per year.
Over a lifetime, data shows that individuals with college degrees earn about $1.2 million more than those with only a high school diploma.
Given the significant difference in earnings between both groups mentioned above, a college degree is well worth it. With a bachelor's degree alone, these higher earnings will give you a greater return on your investment. Especially when you choose a high-value degree program—any college degree ROI calculator will agree.
More Than Just A Degree: Personal and Professional Growth 
University courses offer the chance for you to grow in multiple areas, allowing you to build a career path and develop new skills, all while gaining an education.
Between the coursework you complete and the classmates you work with, a degree program can offer you a range of additional soft skills that will serve you in the future, including:
Adaptability

Communication

Critical thinking

Teamwork

Time management

Problem-solving
Another example of personal growth is how a degree helps you expand your network. Whether you attend an in-person or online program, you have the chance to build relationships with people from all over the country—and many times, from all over the world.
This opportunity to meet people from a wide range of backgrounds only expands your chances for learning, while also helping you build a network of people you may be able to lean on for professional support in the future.
Although a degree connects you with a valuable education, you cannot discount all the other ways you will grow throughout the process.
Job Security Favors Those with Degrees
A college degree can increase your chances of earning more, and more importantly, it can help  increase your chances of earning at all. The job market can always be volatile, and job security can be a concern for anyone in any area of the workforce.
However, having a degree can provide you with a bit of protection against that volatility and increase your chances of job stability and security. Let's break this down a little more!
In 2021, the unemployment rate was 
3.5% for those with a bachelor's degree

2.6% for those with a master's degree

1.5% for those with a doctoral degree.
These rates compare to 6.2% for those with a high school diploma and 8.3% for those with less than a high school diploma. As you can see, the differences are pretty stark, and having a degree can help propel you forward during the job search.
Current job trends make having a degree even more valuable. As businesses look to cut costs, many jobs are sent overseas. Meanwhile, increasing automation causes decreased availability of job positions and can make it more challenging for people to find employment.
With this being the case, higher-skilled labor is now more in  demand, so those with a college degree and a more diverse skill set are more desirable to employers.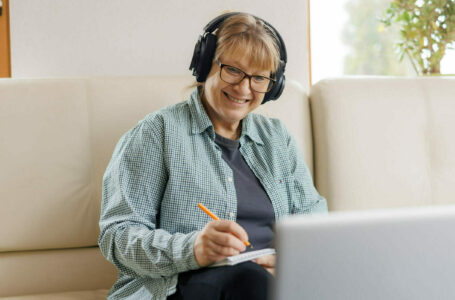 Better Outlook on Life
Although a college degree is largely about obtaining an education, it can positively impact your well-being and lifestyle too. On top of the knowledge you gain during your degree program, there are numerous other benefits you stand to gain.
For example, a college degree can teach you to be more resourceful and to think critically, helping you navigate your daily life and the potential challenges that can arise. Between the courses you take and the responsibilities you manage throughout your education, there are plenty of skills to learn.
Many college degrees require you to follow general coursework. This gives you a chance to develop general knowledge, learn new skills, and even expand your horizons into potentially finding a field you love, even if you'd never considered it before. Many people pursue a college degree and discover a love and passion for learning in general.
Another big part of the college experience is meeting new people. These connections give you the chance to expand your worldview, make new friends, and build a professional network—setting you up for more success.
Online Courses Make Obtaining a Degree Easier
To many, obtaining a college degree sounds exciting, but they find the idea challenging with their current lifestyle. Fortunately, pursuing an online education offers many benefits that can make earning  your degree even easier and more accessible.
Online Courses Offer the Same Value as Obtaining a Degree in Person
You can obtain a degree online without losing any of the value of an in-person degree. At UTSA Online, our programs offer a flexible  and convenient option for earning a degree, while still providing you the same value as if you attended classes in person. UTSA Online is ranked San Antonio's #1 Best Online Program and ranks among the best in the state and in the country, according to the U.S. News and World Report.
All of our online courses are taught by full-time UTSA faculty, which means that our 100% online students receive the same quality instruction as those who attend classes in person. As a result, you won't miss out on any of the benefits of a bachelor's degree program.
Accredited School with Certified Programs
When you choose an online program from an accredited school, you earn the same degree as our in-person students. At UTSA Online, we have a wide variety of programs to choose from, allowing you to find your ideal subject matter and build a career path that excites you.
Our program catalog offers a diverse selection of relevant career fields, including:
Communication

Cyber Security

Data Science 

Facility Management

Medical Device Commercialization

Multidisciplinary or General Studies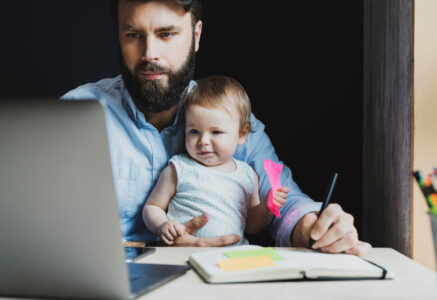 Many of our programs also feature a concentration or focus area you can pursue, helping you develop more specific skills to fit your preferred niche. Altogether, our programs enable you to build the experience you need to set you up for success in your dream career.
Improved Work-Life Balance
An online education can offer many of the same benefits that an in-person program can, with even more advantages. One of the most significant advantages of a 100% online program is that it provides you with the flexibility to obtain your degree without disrupting your lifestyle.
You don't have to visit a campus in person, allowing you to save time on travel. You can build your schedule in a way that works for you instead of working around an in-person class block. As a result, online programs are great for those who work full-time, have a family, or simply cannot attend classes in person.
The online format also allows you to work at your own pace. At UTSA Online, our coursework is asynchronous, meaning classes do not meet at designated times. You have the flexibility to complete your classwork when you need to and on your schedule.
---
Interested in earning a degree from UTSA Online?
Explore our full catalog of degree programs and certificates to find an option that you get excited about. To learn more about UTSA Online and get enrolled, contact UTSA Online's Enrollment Team at 210-458-4000 or onlineenrollment@utsa.edu.
Explore All UTSA Online Programs