Develop and sharpen your communication skills while earning your bachelor's degree in communication. Explore digital media, public relations, intercultural and organizational communications, and prepare for a career in a multitude of industries.
Online Bachelor of Arts Degree in Communication
Open the Door to Multiple Career Paths
A UTSA Online Bachelor of Arts in Communication opens the door to careers in many industries. Through this comprehensive program, you'll apply your writing, editing, research, and presentation talents to convey information to diverse audiences effectively and efficiently.  These marketable skills will ensure that you remain highly valued by employers in many industries.
Outcomes-focused B.A. in Communication Offered 100% Online
Coursework is offered fully online! You will work at your own pace to keep your work, life, and education in balance to graduate from a top-university.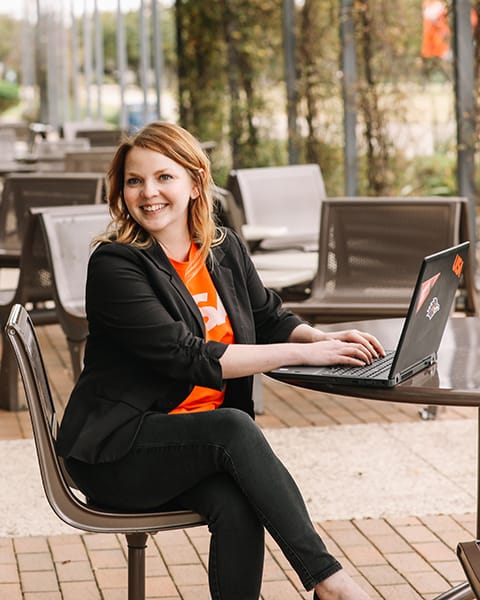 Careers in Communication
Through this program, you'll develop a highly marketable skill-set. Because communication skills are so versatile, you'll be able to seek a career in just about any industry.
Top job titles for UTSA Communication graduates include:
Marketing Specialist/Manager
Public Relations
Communication Specialist
Sales Representative
Social Media Strategist
Technical Writer
Editor/Copywriter
Communication and its related career pathways are currently in average demand in San Antonio in the 2018-19 financial year. US States/Regions with high demand for related jobs include Chicago, IL, Boston, MA and Washington D.C. More than 144,000 Communication-related job opportunities existed nationwide in 2018-19.
Industries for Communication Graduates
Develop and sharpen your verbal, nonverbal, and written communication skill-set to prepare you for an exciting career in a multitude of sectors. Effective communication skills are prized by employers across a wide range of industries.
Industries that posted the most communication-related positions in 2018–19 include:
Higher Education
Advertising/Public Relations
Management and Technical Consulting
General Hospitals
Insurance Carriers
Salaries for Communication Graduates
The salary range for open communication-related positions in the US between November 2018 and October 2019 was:
| | |
| --- | --- |
| lowest 10% | $34,520 |
| median | $52,799 |
| top 10% | $90,630 |
Source: Burning Glass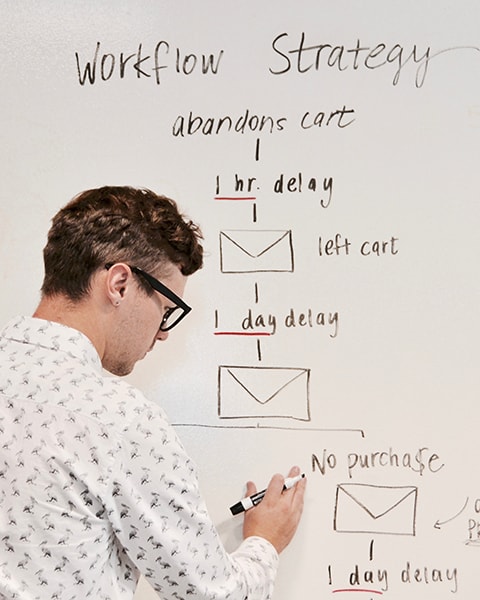 Earn Highly Marketable Skills
These marketable skills will ensure that you remain highly valued by employers in many industries. 
Critical Thinking/Problem Solving:
Exercise sound reasoning to analyze issues, make decisions and overcome problems. Students will be able to obtain, interpret, and use knowledge, facts, and data in this process, and may demonstrate originality and inventiveness. 
Global/Intercultural Fluency:
Value, respect, and learn from diverse cultures, races, ages, genders, sexual orientations, and religions. The individual demonstrates openness, inclusiveness, sensitivity, and the ability to interact respectfully with all people and understand individuals' differences.   
Oral/Written Communications:
Articulate thoughts and ideas clearly and effectively in written and oral forms to persons inside and outside of the organization. The individual has public speaking skills; is able to express ideas to others; and can write/edit memos, letters, and complex technical reports clearly and effectively.   
Teamwork/Collaborations:
Build collaborative relationships with colleagues and customers across cultures, races, ages, genders, religions, lifestyles, and viewpoints.
Connect
Follow us on our @UTSAonline channels